Gang smuggling drugs from Iran revealed in Azerbaijan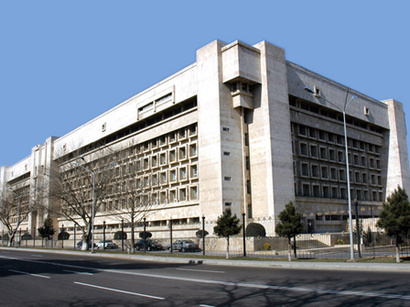 A group of 11 people smuggling drugs from Iran was revealed as a result of the recent operational actions. More than 59 kilograms of drugs were seized, the Azerbaijani Ministry of National Security said on Wednesday.
The operation was conducted jointly with the Russian Federal Drug Control Service. Azerbaijani citizen Asif Ismailov, smuggling drugs through Iran-Azerbaijan-Russia, was detained in Dagestan. Around 36.2 kilograms of hashish were discovered.
As a result of these measures, two Azerbaijani citizens engaged in drug trafficking, Rasim Agaev and Anar Shabiyev, were arrested. More than 6 kilograms of heroin and 2.965 kilograms of opium were seized.
As a result of other measures, Azerbaijani citizen Namiq Huseynov was detained and 2.192 kilograms of opium were seized.
Azerbaijani citizen Nazim Alimammadov was detained and more than 200 grams of various hard drugs were seized.
As a result of other operational measures, Iranian citizen Ruhi Dilaver, illegally crossing the border, was detained in Sym village of Azerbaijan's Astara region. Around 2 kilograms and 50 grams of hashish were seized.
Moreover, Azerbaijani citizens Rafiq Taghirov and Rahim Babayev were detained. Together with wanted Iranian citizen Behzad they brought 205 pieces of methadone weighing 48.20 grams in Azerbaijan to sell them.
Azerbaijani citizens Sakit Gasimov, Gabil Gasimov and Natig Agayev were detained on March 17. More than 8 kilograms of heroin, almost a kilogram of opium and 303 grams of amphetamine were seized.
Criminal cases were filed.
According to the court decision, these individuals were arrested.
An investigation is underway.