Pardon appeals considered in Azerbaijani parliament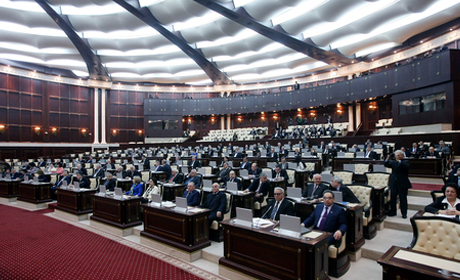 Azerbaijani MPs have been receiving citizens' appeals in connection with pardons and there are those who wish to apply to the relevant commission through MPs, Azerbaijani Deputy Speaker Bahar Muradova told Trend news agency on Tuesday.
She said that the appeals were sent to the appropriate committee for consideration.
"We are interested that all these appeals will be positively solved, but the president deals with this issue," she said.
The last pardon order was signed by the Azerbaijani president on December 26, 2012. According to that decree, 87 people were pardoned.