25 April 2017 14:27 (UTC+04:00)
2 066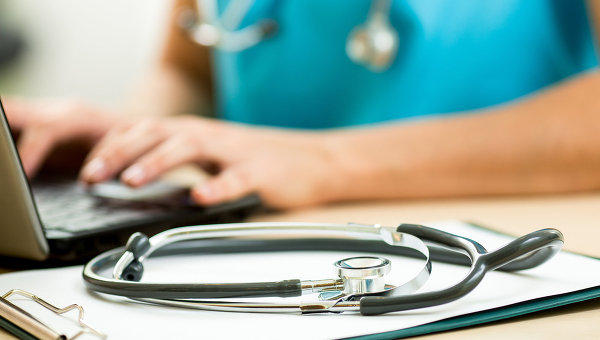 By Sara İsrafilbayova
Medical officers refusing to render a medical assistance to a patient without a grounded reason will have to pay fine.
In accordance with the law and procedures, increased penalty will be imposed on medical officers who denied medical assistance thus causing less serious harm to health of the patient.
The amount of the fine will be from 1,000 ($587) to 1,500 ($881) manats in accordance with the Criminal Code of Azerbaijan.
The current legislation specifies a fine for this act in the amount of up to 300 nominal financial unit or a penalty in the form of corrective work for the term of up to 1 year, or deprivation of freedom for the term of up to 1 year, or imprisonment for the term of up to 6 months with deprivation of the right to hold the certain posts or to engage in certain activities for the term of up to 2 years or without it.
The deliberate abandonment, without the help of a person who is in a life-threatening or health-threatening state and is deprived of the opportunity to take measures for self-preservation in cases where the perpetrator had the opportunity to provide assistance to this person and was obliged to show concern for him, will be imposed a fine in the amount of 1,000 ($587) to 1,500 ($881) manats, or attracted to corrective labor for up to one year, or imprisonment for up to six months.
The proposed changes will be discussed at a plenary session of the Milli Mejlis [Parliamnet] on April 25.
Besides the changes dealing with medical sphere, the meeting will also discuss amendments in other articles of the Criminal Code.
For example, it is proposed to raise the maximum penalty for insult, while the maximum fine may be increased three times for the libel.
Articles 147 (libel) and 148 (insult) of the Criminal Code will be amended. The fines for violation of both clauses will also range from 1,000 ($587) manats to 1,500 ($881) manats.
The anti-corruption law, giving a bribe will be punishable by a fine in the amount of 5,000 - 8,000 manats ($2,937-4,700) (in the current legislation 1,000 -2,000 manats ($587-1,175) ), or by imprisonment for a term of 2-5 years.
Forcing a citizen to vote against his will or prevent him from voting will be fined in the amount of 2,500 - 5,000 manats ($1,467-2,937), according to the draft law.
Fines for giving bribes may be tightened as well.
---
Follow us on Twitter @AzerNewsAz
Related News