Global thought-leaders at the Dubai 2019 Edition of Prestel & Partner's Family Office Forum Collection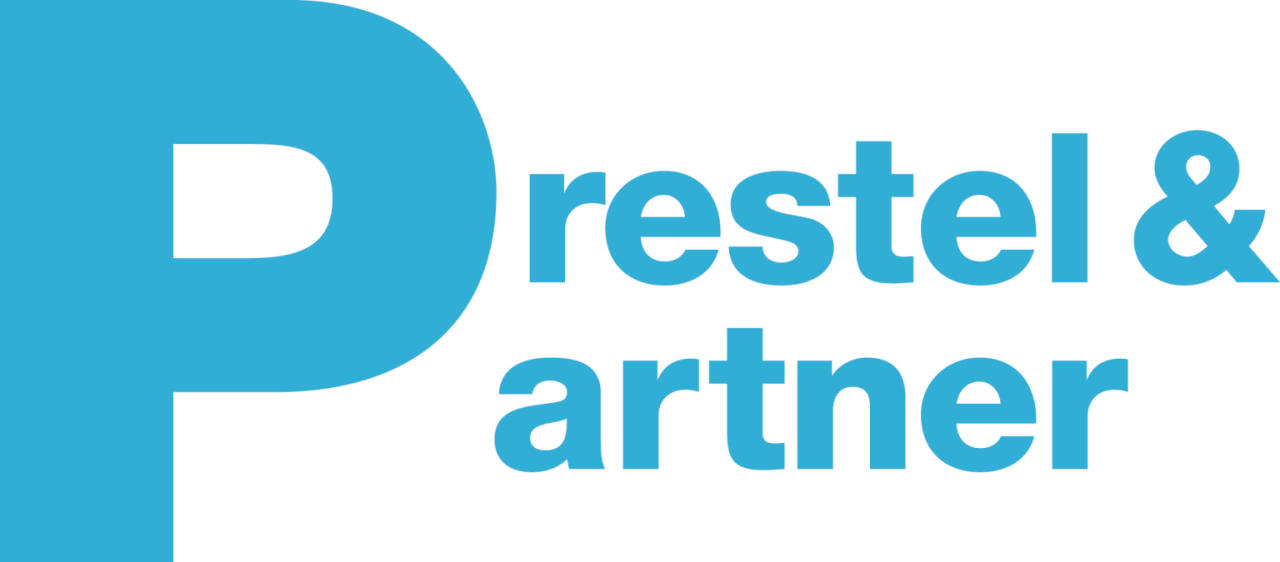 17 January 2019, Dubai, UAE: Prestel and Partner are delighted to hold the Dubai 2019 Edition of their Family Office Collection on 5th and 6th February at The Palace Downtown.
The Forum brings together 100+ Family Office and UHNW peers, including esteemed members of Middle Eastern Royal and Ruling Families; circa 50 Billionaires. 30+ speakers of prestigious Family Principals, C-suite Executives of private Family Offices, thought leading experts, and select prominent Partner speakers will delve into the most salient family office topics of local and regional relevance with an international outlook on best practices.
Katja Muelheim, Founding Partner and Managing Director of Prestel & Partner said, "Our Dubai Family Office Forum's strategic partnership with AIM strengthens our mutual commitment to promote a long-term focus for family offices and advocacy for sustainable investments. AIM's global network and strong presence in the UAE, being an initiative of the Ministry of Economy, add further prestige and legitimacy to the Dubai Family Office Forum."
This year's Dubai Family Office Forum promises in-depth and interactive panel discussions, fireside chat dialogues, insightful case studies on the most crucial governance-related topics, and deep-dives on niche investment themes.
Day one commences its morning session with the theme: 'Optimise Your Governance, Strategy, Growth'. Specific presentations and comprehensive discussions with key takeaways will be explored via sub-topics 'Governance for Growth: Assuring Business Success' by Hadi Al Alawi, Chairman, Al Hayat Group and Mohammad Al Duaij, CEO, Alea Global Group; 'The Secrets to the Driscoll's Family Success' by Sheila Barry Driscoll, Co-Founder, Billionaire Foundation; 'Family Wealth Structure: Convergence Between Onshore and Offshore' by Ismael Hajjar, Director, MENA Private Client Services Leader, EY, and Abdallah Baassiri, Manager, MENA Private Client Services, EY.
The morning session ends with two sessions: firstly, 'Capital Protection Through Insurance' to be presented by John Collier, Divisional Director, FINEX Global, Willis Towers Watson, and David Purdy, Executive Director, Willis Towers Watson along with Yousef Al-Majali, Co-Founder, Director, Oculus Financial Intelligence, and Rupert Boswall, Chairman, RPC. Then, Jan van Bueren, Co-Founder, FOSS Family Office Advisory & Global Head Family Office Advisory, Union Bancaire Privée will address 'Best Practices in Setting Up and Operating a Family Office in The Middle East'.
Speakers starting the afternoon sessions include Adil Al Zarooni, CEO Al Zarooni Emirates Investments (ZEI), who will lead the topic 'Family Office Leading Practices across MENA' along with fellow speakers Noor Sweid, General Partner, Global Ventures and Dr. Celeste Lo Turco, Vice President Strategy, Future Group Holdings. This session will be followed by Ismael Hajjar's presentation on the topic 'Wealth Structuring, Family Offices and the Importance of Family Governance'.
The day one afternoon session leads to another highlight topic, 'Benefit from Doing Good While Making Returns' featuring a case study 'Profitability without Harming our Planet: Learn from the Kering Story', to be presented by Michael Beutler, Sustainable Operations Director, Kering.
Aradhana Khowala, Managing Director, NEOM, Saudi Arabia and Karim El-Jisr, Executive Director, SEE Institute, UAE will shed light on the 'Best Practices on Creating Sustainable Cities' which is under highlight topic 'Our Sustainable Future as Your Opportunity'. Day one concludes with a special address on 'Water Technology as an Investment' by Mel Ragnauth, CCO, WET Group.
The morning of the second and last day of the Dubai Family Office Forum starts with 'Good News-Current Development in the Middle East' with H.E. Zulfiquar Ghadiyali, CEO, Private Office of H.H. Sheikh Tahnoon Bin Saeed Bin Tahnoon Al Nahyan discussing the many factors for 'Continuing Growth of Foreign Investments in the MENA Region'.
The Governance section includes an exciting session entitled 'Women with Wealth in Leadership Positions'. The discussion will be led by Basma Eissa, Senior Business Development Manager at The Private Office of Sheikh Saeed Bin Ahmed Al Maktoum with Helen Aluzaizi, Social Entrepreneur, and Elizabeth Filippouli, Founder and CEO, Global Thinkers Forum.
'Avoiding Family Disputes & Creating Harmony' will be the last morning topic with discussions on 'Behavioral Risks in Successions' to be presented by Dominik von Eynern, Family Member and Partner, Blu Family Office, followed by 'The Biggest Risk to Family Wealth, is the Family itself!' to be led by von Eynern and Doris Sommavilla, Union Hotels Canazei and Sommavilla Costruzioni.
The afternoon session starts with 'Breaking Bad Habits to Create Significant Success: In Both Business and Your Personal Life' by Mas Sajady, Founder, Exponential Intelligence.
Pertinent discussion under the topic highlight 'The Only Constant is Change: Disruption and Our Future' will be led by Mona Shah, Mona Shah and Associates Global for the sub-topic 'Changing the Face of US Immigrant Investment Visa', and Rafik Al Hariri, Senior Manager, Cybersecurity, EY, on 'Cyber Resilience Within the Evolving Digital Landscape'.
Next up, the focus will be on 'Technology Investments: Crypto Currencies and Blockchain'. To tackle this topic will be Ryan Radloff, CEO, CoinShares and Joel Dietz, Founding Member, Ethereum.
Day two concludes with the highlight topic 'Grand Finale: It's Personal' with Martin Baum, Pantaenius Yacht Insurance to discuss 'Yachting in All Facets', and spiritual leader Shelley von Strunckel on 'Conquering the Power of the Heavens'.
Further annual editions of Prestel and Partner' Family Office Forums include Singapore in March, Wiesbaden in April, San Francisco September, London in September and Zurich in November. Each forum is widely attended by Ultra-High Net-Worth Individuals and Family Offices.
Muelheim further added that this exclusive invitation-only event is free for Family Offices and UHNWIs who don't have any service or solution offering. Interested peers may send an email to [email protected] or register online at www.prestelandpartner.com. For inquiries, sponsorship interest and partnership opportunities, email [email protected] or call +44(0) 20 339 71390. ###
Editor's Note:
The Family Office Forum Dubai is held in English and no delegate list is disclosed to further protect the privacy of the prestigious attendees.
The Prestel & Partner Family Office Forum Collection provide an exchange between private family offices, UHNW wealth-owners, private investors and only a select few partners with topical expertise to enrich the forum discussions on best practices in family governance and investments.
With six well-established family office forums in London, Zurich, Dubai, Singapore, Wiesbaden, and San Francisco, Prestel & Partner is proud to be a global leader in providing a private platform for networking, sharing, and learning opportunities on the most pertinent family office and investment themes.
For press inquiry, kindly call or email:
Shereen Hassan Al Musalami
Media and PR Manager, Strategic Marketing & Exhibitions
Email: [email protected]
Mobile number: +971 56 4034071
Tel : +971 4 392 3232
PO Box: 10161, Dubai, UAE