18 November 2015 10:00 (UTC+04:00)
39 461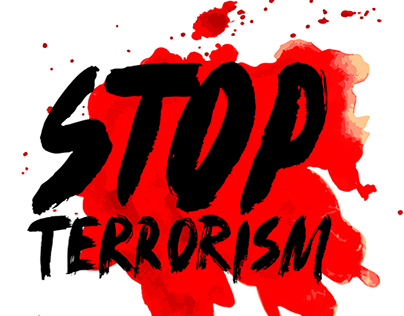 The struggle against terrorism has become one of the main priorities for most countries, either developed or not. This is reflected in the agenda of most high-ranking events around the world, one of which was the G20 Summit held in Antalya, Turkey.
Hence, it comes as no surprise that the summit in Antalya focused on efforts to combat terrorism that currently threatens world stability. However, this fight will yield the required results only when all the leading countries reach a common consensus on terrorism and terrorist organizations.
Despite terrorist organizations that are presently well known across the world, there are some, which are not recognized as terrorists by some states; however, they still continue to be a threat.
One such organization is the Armenian terrorist organization ASALA, which has become active in recent years.
More than one-third of terrorist attacks by ASALA targeted airports around the world and the rest against diplomatic missions, including Turkish diplomats, religious figures, and members of the media. In its latest attack, ASALA conducted a cyber attack on Azerbaijan and hacked its state portals and media sites.
Today, this terrorist organization threatens many countries around the world and neighboring Muslim countries in particular. Yet, most of the world ignores the threat of Armenian terrorism.
Such double standards are a menace to peace-loving countries, such as Azerbaijan, which has already suffered from Armenian aggression for over two decades.
Armenia has occupied more than 20 percent of Azerbaijan's internationally recognized territory, including Nagorno-Karabakh and seven adjacent regions, having made territorial claims against its South Caucasus neighbor, which led to a lengthy war in the early 1990s.
Yerevan has not yet implemented the UN Security Council's resolutions on its pullout from the neighboring country's territories. Moreover, peace talks mediated by Russia, France, and the United States, through the OSCE Minsk Group and based on the Madrid Principles, have been largely fruitless.
This frozen conflict still deprives Azerbaijan of a peaceful development.
"Azerbaijan is one of the countries suffering from terrorism, which is an integral part of Armenia's policy of occupation against the country," Azerbaijan's President Ilham Aliyev stated at a working dinner hosted by Turkish President Recep Tayyip Erdogan in honor of the heads of state and government and international organizations participating in the G20 Summit in Antalya on November 15.
Over 2,000 Azerbaijani citizens were killed as a result of terrorist attacks committed by the Armenian terrorist organization in Azerbaijan, the president remarked.
Aliyev noted that Azerbaijan faced a humanitarian disaster, and nearly a million compatriots became refugees in their native lands as a result of the occupation.
As of today, when the stance on the struggle with terrorist organizations is hardening, the global powers should also draw attention to such threats, which may be local, but still have the potential to endanger some countries.
Category News