20 September 2013 11:43 (UTC+04:00)
905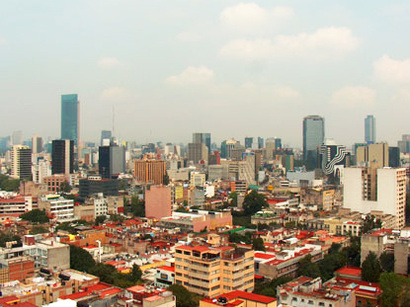 By Nigar Orujova
An Azerbaijani-Italian short film, "9X9", will be presented at international film festivals in the Americas.
The film, a co-production of Azerbaijani film company NARIMANFILM and Italian company TORRE, will join the FIC Puebla Film Festival in Mexico, due from September 27 to October 5, and will also be screened in Guatemala.
The filming took place in Baku and Verona, Italy. "9X9" was written and directed by Radmila Gordich, and producers are Nariman Mammadov and Radmila Gordich. It was filmed in early 2013.
The film represented Azerbaijan at the 66th international film festival in the French city of Cannes in May 2013.
The film features the fate of an architect -- story about how often he was forced to use all his talent, the all-encompassing passion to create the space from which he will be excluded.
In the film, we only see his shadow and his bike ride in the bright sun turns into a journey of a creative process.
Walls, streets, funny children's cries, the sacred silence of ancient ruins, the smell of freshly baked bread enhanced by special lighting, accompany us on the road and become a living working material.
Now we have possession of the feeling that we do not follow him on this bike tour and are in a different place in a different country, the other streets -- those of his consciousness. He was sentenced, and he likes it.
Consciousness that an architect never turns off, his particular vision of the world, an experience he has gone through, all of which he tries to synthesize and fuse into one big idea, namely 9 X 9.
Related News