Azerbaijan expands cultural ties with Qatar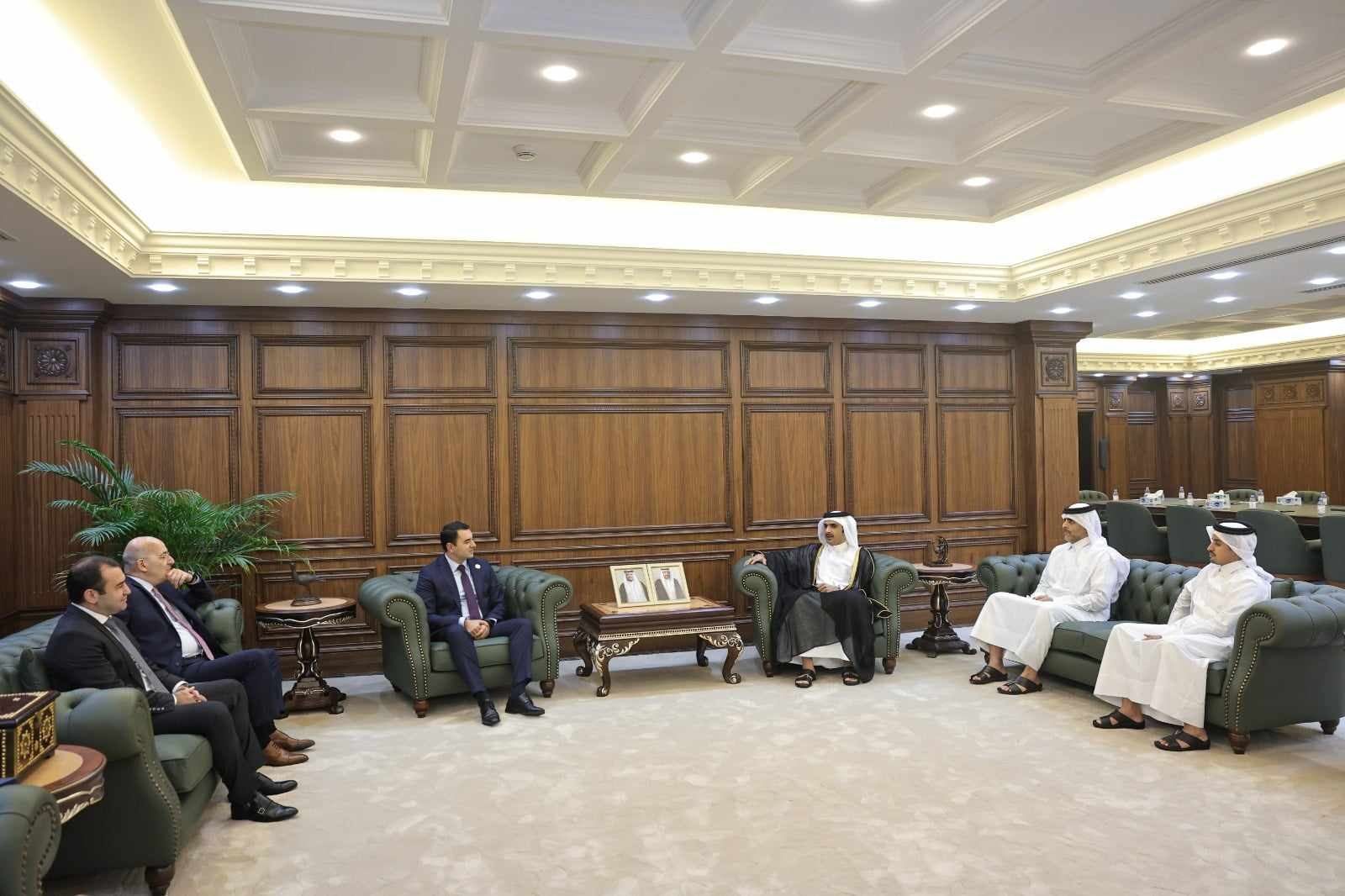 Azerbaijan is expanding the cultural ties with Qatar.
Welcoming the Azerbaijani delegation, Qatari Culture Minister Sheikh Abdulrahman bin Hamad bin Jassim bin Hamad Al-Thani stressed the importance of further development of the cultural ties.
He underlined that there are many opportunities for developing ties in the field of culture and information, Azernews reports via the Culture Ministry.
The Qatari minister touched upon the holding of the Culture Days in both countries, as well as the exchange of experience in the museum field.
The Azerbaijani minister Adil Karimli expressed gratitude for the hospitality and attention shown to the Azerbaijani delegation.
He hailed the friendly relations between the heads of the two states, which lays the basis for further cooperation in different areas, including in the field of culture.
Adil Karimli invited the Qatari minister to the International Book Exhibition, scheduled for November 2023 in Baku, and to the World Forum of Intercultural Dialogue 2024.
The ministers exchanged views on holding the Azerbaijani Culture Days in Qatar this year.
Note that the Azerbaijani delegation visited Qatar to participate in the 12th Conference of the Culture Ministers of the Islamic World.
By unanimous decision, Azerbaijan's Shusha city has been declared the Cultural Capital of the Islamic World for 2024.
---
Follow us on Twitter @AzerNewsAz