Culture Minister, filmmakers exchange views on cinema development [PHOTOS]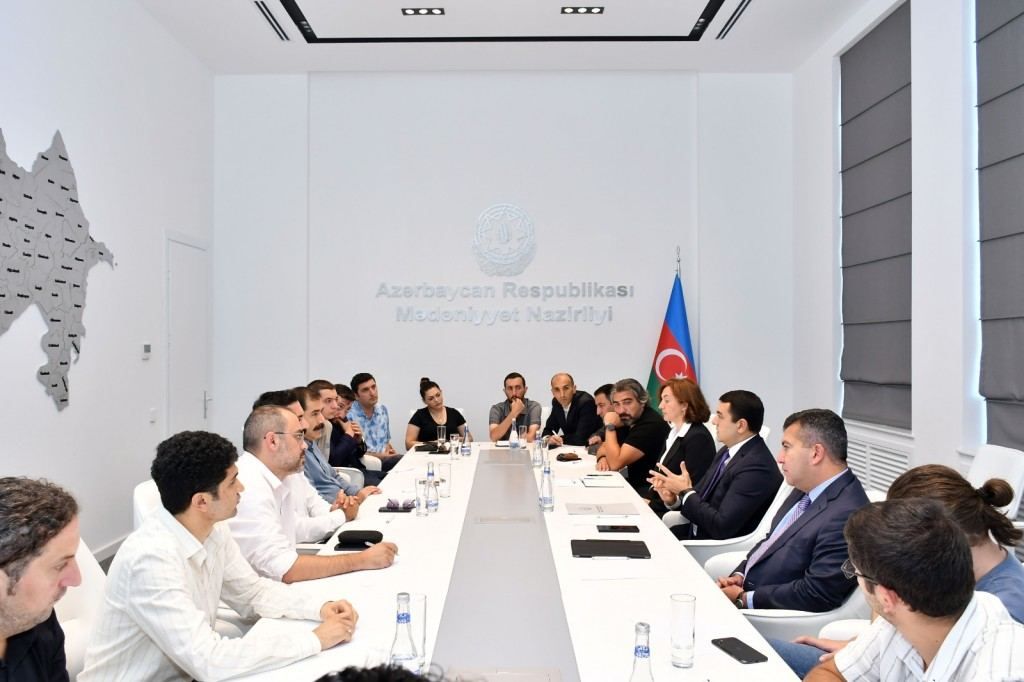 The Culture Minister Adil Karimli has met with young filmmakers to discuss the Azerbaijani cinema, which turns 125 this year.
The minister noted that the state pays attention and care to all areas of culture, including cinema, Azernews reports.
He emphasized that the creation of the Film Agency under the presidential decree shows the high concern for this area.
Adil Karimli also spoke about the work carried out since the first film forum organized by the Culture Ministry and stressed the importance of developing the creative industry.
The minister and filmmakers discussed the ideas and proposals as well as issues related to the development of the film industry.
Azerbaijani cinema has come to be an internationally recognized modern art enjoying a huge popularity and recognition at international film festivals, which frequently award the national films.
Over the past years, more than 300 films and 1,200 documentaries, as well as hundreds of cartoons were filmed.
Set up by the Culture Ministry, the State Film Agency focuses on creating all necessary conditions in the cinematography. It will also attract investments and foreign investors to the country's film industry.
---
Follow us on Twitter @AzerNewsAz