30 September 2020 10:12 (UTC+04:00)
777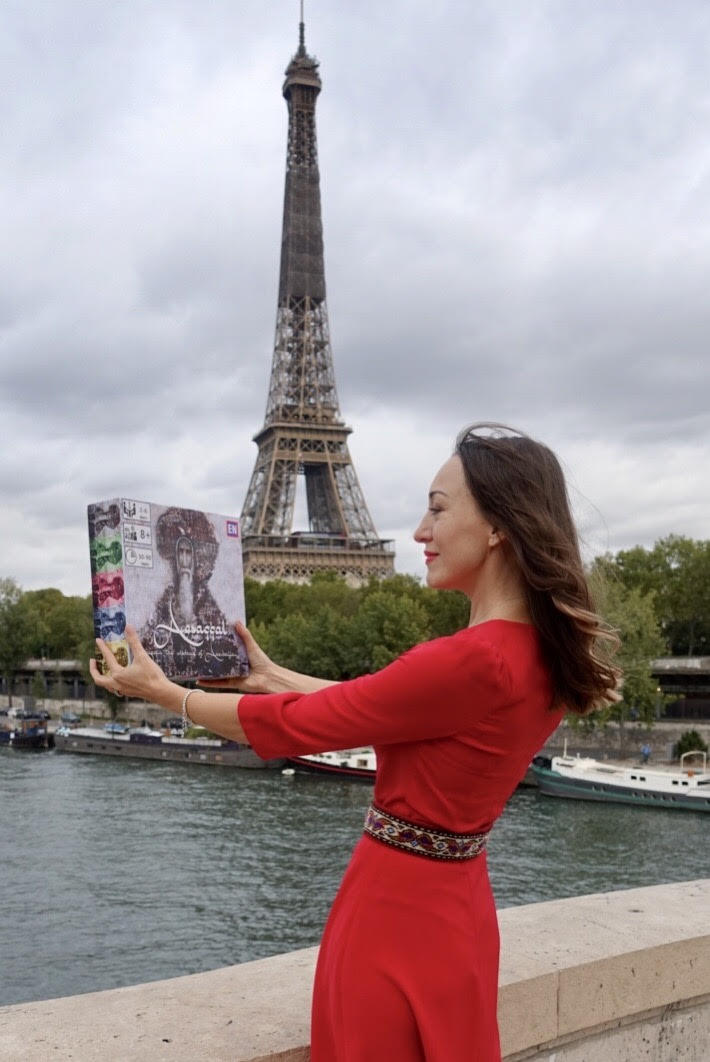 By Laman Ismayilova
There is no doubt that board games can enhance learning for children and adults alike. But not many board games have educational advantages that allow players to learn interesting facts about other countries and cultures.
Gunel Atkinson Nasibova, living in Paris, France, has created "Agsaqqal", a board game aimed at promoting and increasing knowledge about Azerbaijan's rich history, culture and traditions.
In her interview with Azernews, the author of the game shared the story behind her creation.
The idea itself came from her children, Elvin and Leyli. Her family has been living abroad for a long time, first in the UK and now in France. The fact that her children were not receiving enough education about their home country was upsetting Gunel. So, she decided to make a difference.
"Why exactly a board game, you might wonder? I have been enjoying board games from a young age. I devoted most of my childhood to learning and playing checkers and even became the Azerbaijani Checkers champion at the age of 13. My whole family also enjoys playing board games, thus I decided to use this format to achieve my goal," said Gunel.
"I was very lucky because the whole process of bringing this idea to reality involved everything I love - board games and strategy development; arts and a creative approach; my motherland Azerbaijan and the research of interesting facts about our beautiful country. Therefore, the idea came to life in a relatively short period of time. Finally, my family has started acquiring knowledge about Azerbaijan and in just a few months they have learned as much as it often takes in several years of schooling. Moreover, this learning has been acquired not through books and exams, but in a cheerful family atmosphere. "Agsaqqal" is a great achievement for me as a mother, and as a daughter of my country," she added.
It took Gunel a year to create the board game "Agsaqqal", which included extensive research and the collection of interesting facts about Azerbaijan, coming up with the mechanics and the dynamics of the game, making the first hand-made prototype and performing numerous testing, as well as adding graphical design to the game and getting the first published sample.
"I will never forget the moment when I received the first published sample of the game. I was incredibly happy when I saw the game box with its contents. At that moment I felt that "Agsaqqal" was my brainchild. Despite the challenges arising from the coronavirus outbreak, the quarantine period worked in my favour as I could spend more time on developing the board game," she said.
Initially, the game creator thought "Agsaqqal" would be intended only for Azerbaijani families living abroad. "However, during the testing, guests of our country and foreigners living with their families in Azerbaijan also became interested in the game. They expressed their desire to play the game and learn more about the country that has become their temporary home.
Then, I saw great interest from the Parisians themselves. Among them is my French language teacher, Madame Jacqueline Dhers. She was delighted with the idea and immediately wanted to play the game and learn more about Azerbaijan. As someone who loves jazz, Vagif Mustafazadeh made a special impression on her. Later, she told me how she shared the newly acquired knowledge with her friends, who thought they knew everything about jazz!" said Gunel.
"During my last trip to Baku, I was watching my Azerbaijani family and friends passionately play the game, fighting for the title of "Agsaqqal". They have lived all their lives in Azerbaijan, and still were enjoying and learning from it - this was when I realized that "Agsaqqal" is for everyone. Anyone who loves or has an interest in Azerbaijan, regardless of their nationality, would enjoy and benefit from the game!" she added.
According to the game rules, in order to become the winner or the "Agsaqqal", the player should complete a journey around the country represented by a map of Azerbaijan on the game board by racing and collecting the question cards along the way. The cards include both educational and entertaining questions, which makes the journey both insightful and fun!
The game is easy to play but is full of unique features and is made with great attention and love for Azerbaijan. For example, the game tokens represent Azerbaijan's favourite national attributes, such as pakhlava, charik, Karabakh horse, etc.
""Agsaqqal" has received a huge amount of positive feedback and interest from all over the world. I never could have imagined such a great response! I also had the opportunity to present the game to the Azerbaijani diaspora in France and received a lot of support from everyone, including the Azerbaijani Ambassador to France, Mr. Rahman Mustafayev," said Gunel.
"I really hope that "Agsaqqal" will soon appear in the homes of my dear compatriots and all those who would like to learn more about our country, no matter where they live. This is my dream, my mission and my goal!" concluded Gunel.
The world will see the new board game in the next few months. But you can follow the latest updates on Agsaqqal's social media, its Facebook and Instagram pages.
Gather your friends, grab "Agsaqqal" and enjoy learning more about Azerbaijan!
--
Follow us on Twitter @AzerNewsAz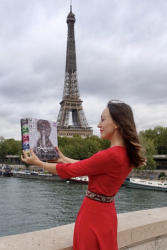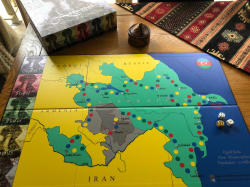 Related News