1 December 2016 16:13 (UTC+04:00)
3 734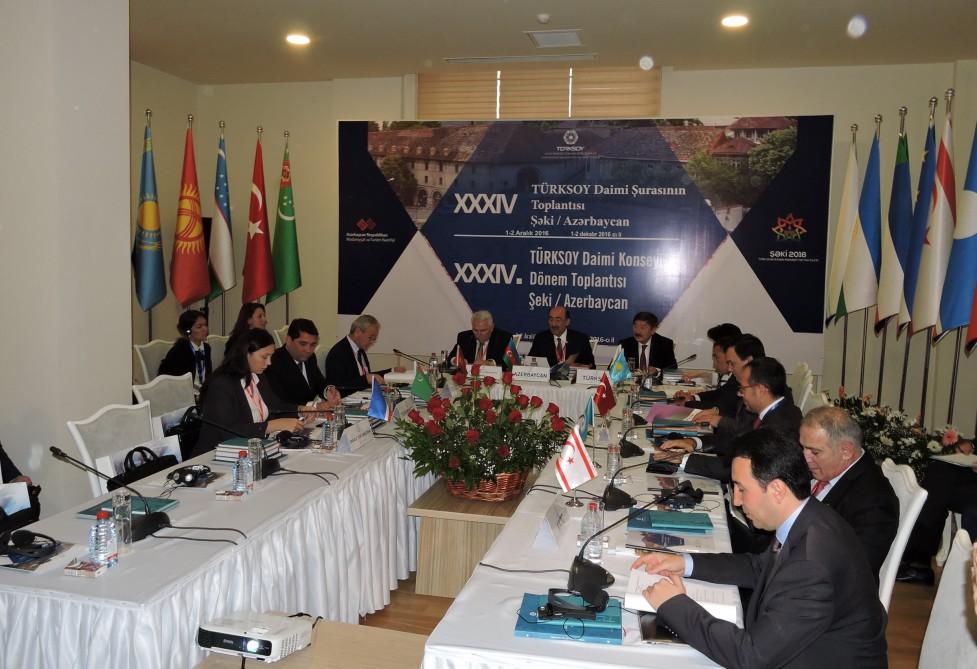 By Laman Ismayilova
The 34th meeting of the TURKSOY Permanent Council kicked off in Shaki, the ancient and beautiful region of Azerbaijan.
The event participants laid flowers to the monument of national leader Heydar Aliyev in the center of the city.
The conference was chaired by TURKSOY Secretary General Dusen Kaseinov.
Azerbaijani Minister of Culture and Tourism Abulfas Garayev, addressing the event, said that a number of events were held in Sheki throughout the year with the support of the TURKSOY. The Minister highlighted the events held within the "Cultural capital of the Turkic world".
TURKSOY`s Secretary General Dusen Kaseinov said Sheki is treasure that unites ancient historical monuments and art samples.
Head of Sheki City Executive Authority Elkhan Usubov said Azerbaijan attached great importance to preservation of cultural heritage as well as popularization of the country`s rich cultural heritage across the world.
On series of events held within the "Capital year" the Governor said such conferences played an important role in popularization of Azerbaijan`s rich culture.
The Permanent Council, then reviewed its activity over the last year, current and new projects, and discussed ways of expanding cultural relations between the member states.
An exhibition of a number of fine art masters was arranged within the event.
Known for its beauty and charm, Shaki is a unique place that has preserved the culture of urban planning inherent to medieval towns.
Sheki located at the foot of timbered mountains, is split by Dayirmanarkhi and Gurjana rivers into north and south parts. Alexander Dumas, Thor Heyerdahl and other famous persons narrated about the beauty of Shaki in their masterpieces.
It was one of the biggest cities of the Albanian states in the 1st century. The main temple of the ancient Albanians was located there. For centuries this beautiful city, which is located along the route of the ancient Silk Road, was an important center of art and commerce.
Rare historical and architectural monuments of the city - caravanserais, mosques, minarets, walls, bridges, etc. indicate ancient architectural style of Sheki.
Sheki, being one of the most ancient cities of Azerbaijan, is rightly called the architectural reserve of the country. Circle shrine, Gelersen-Gorersen fortress (picture), Shaki Juma, Omar Efendi mosques, Narin Gala and other buildings....The palace of Shaki Khans is one of the most precious pearls of this unique place. The maples in the palace`s yard are even older than buildings there.
Ashagi and Yukari caravanserais built in the 18th century is an exotic place for tourists. It is easy to escape summer heat and city noise.
Shaki is home to a number of ancient arts. Tinners, potters, hatters and musical instruments makers are working there. Shebeke ornament is one of the ancient arts in Shaki. It made Shaki famous around the world.
---
Follow us on Twitter @AzerNewsAz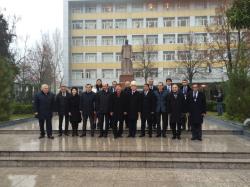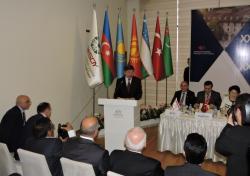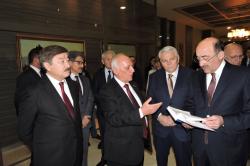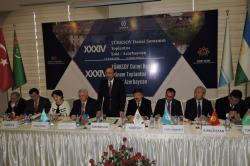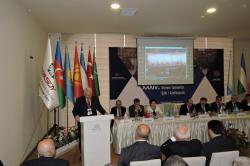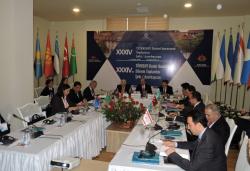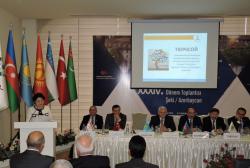 Related News