China eyes to expand business ties with Azerbaijan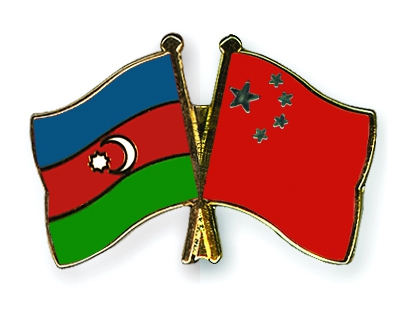 By Fatma Babayeva
China plans to expand business ties with Azerbaijan, particularly in the transportation sector.
The world's second largest economy, China pays a great attention to cooperation with the countries, namely Azerbaijan and Kazakhstan through which the Trans-Caspian International Transport Corridor runs, said Yang Weihong, section head at China's State Railways Administration.
The Trans-Caspian Transportation Route is developing very well within the revival of the Great Silk Road and the volume of cargo transportation via this corridor is large enough," he told Trend, further adding that China hopes that the cooperation will be even more successful.
"We welcome Azerbaijani companies' intentions to work with China," he said, further noting that China expects the cargo flow to the country via railway to increase with help of Azerbaijani companies' products.
Weihong further added that the volume of cargo flow from China to Europe is large enough, while fewer goods are transported in the opposite direction.
China hopes that Azerbaijani companies will help to increase the cargo flow in the opposite direction.
Weihong expressed confidence that a large number of container trains will run on the Trans-Caspian route, as there is a very close cooperation between Chinese and Azerbaijani railway authorities in this sphere.
In addition, China wants to make joint efforts with Azerbaijan for promoting the 'One Belt, One Road' strategy, he added, mentioning that the development of cargo transportation by containers to Europe is the priority for China.
Chinese railway companies are analyzing the potential volumes of cargo, which can be regularly transported via the corridor and there will be concrete figures soon, according to the Chinese official.
The Trans-Caspian International Transport Route runs through China, Kazakhstan, Azerbaijan, Georgia and then through Turkey and Ukraine goes to Europe. This is a multimodal corridor using railway, maritime and roadways for transporting goods.
Earlier in April, Azerbaijan Railways agreed with railway agencies of Georgia and Kazakhstan to create the International Trans-Caspian Transport Consortium which will ensure smooth, more convenient, fast and cost-efficient transportation of goods from ports of China to Europe via the route.
This route is expected to transport approximately 300,000-400,000 containers by 2020.
On January 14, Azerbaijan, Kazakhstan, Georgia and Ukraine signed a protocol on setting preferential tariffs for cargo transportation via the Trans-Caspian route.
New competitive tariffs via the Trans-Caspian Route came into force since June 1, 2016.
The effective operation of the route is expected to positively affect the growth of trade turnover between Europe and China. Moreover, The Trans-Caspian route is expected not to have an alternative in the coming decade by being the cheapest and most profitable corridor for freight traffic in the region.
Alternative energy sources, tourism and agriculture are other main areas of cooperation between China and Azerbaijan.
The volume of Chinese investment projects in Azerbaijan, which started realizing since 2002, has already reached $300 million. More than 50 agreements were signed between the two countries to date.
The trade turnover with China reached $565.1 million last year, according to the Azerbaijani State Customs Committee.
---
Fatma Babayeva is AzerNews' staff journalist, follow her on Twitter: @Fatma_Babayeva
Follow us on Twitter @AzerNewsAz