27 November 2013 10:37 (UTC+04:00)
1 025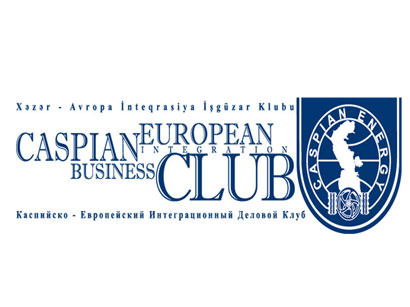 The Caspian European Integration Business Club (CEIBC) has announced about re-branding,AzerTag state news agency reported.
The name and the logo of the Club have been changed. From now on the Club will be named the Caspian-European Club. Meanwhile, the CEIBC abbreviation will be preserved.
The Caspian Sea and 12 stars symbolizing 12 branch clubs representing different economic spheres have been imaged on the new logo.
CEIBC, established in June 2002 , mainly seeks to create favorable business conditions in the Caspian, Black Sea and Baltic regions, to maintain business-to-government dialog in order to improve business conditions, promote contacts between large businesses and small and medium enterprises and promote investment of oil revenues in non-oil sector of the country.
Related News