9 August 2018 10:24 (UTC+04:00)
1 509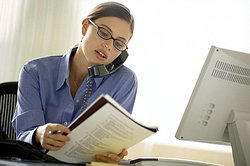 By Trend
The Association of Women Entrepreneurs of Azerbaijan plans to expand the cooperation with similar organizations in various states in the territory of the former Soviet Union, Chairwoman of the Association's Board Sakina Babayeva told Trend.
The Association of Women Entrepreneurs of Azerbaijan was established in October 2017. Babayeva noted that for a short period of work, the Association has concluded memorandums of cooperation with the associations of women entrepreneurs of Georgia, Latvia and Astrakhan, and is interested in expanding this list.
"We plan to conclude cooperation agreements with associations of women entrepreneurs of Moldova, Ukraine and Belarus in the future. Our organization maintains contacts with foreign associations to learn from each other's experience and share it. We are opening our offices in these countries, and Azerbaijani business ladies are actively involved in this activity. At the same time, our women make speeches at international venues, where discussions on the development of women entrepreneurship take place. For example, on May 30, the fifth women's forum was held in Azerbaijan, which was attended by about a 1,000 entrepreneurs, 200 of whom were women entrepreneurs. This suggests that women entrepreneurship in Azerbaijan is seriously aimed at institutional development," Babayeva said.
She noted that 50 events with the participation of women entrepreneurs were held in the last seven months with the support of the Ministry of Economy of Azerbaijan, 21 of which were held in the regions.
"In the future, we intend to continue working with the ministries of economy and agriculture to develop new projects and expect the state to provide preferential loans to women entrepreneurs engaged in the agricultural sector, in order to further increase their contribution to the development of the economy of our country," Babayeva said.
She further noted that in recent years legislative acts related to entrepreneurship were adopted by the initiative of the head of state based on international experience and aimed at the national interests of Azerbaijan.
"The important documents signed by the President of Azerbaijan Ilham Aliyev and the decisions he has taken provide a great support to the development of entrepreneurship in general, and the social projects implemented at the initiative of the First Vice President of Azerbaijan Mehriban Aliyeva have a positive impact on the development of female entrepreneurship," Babayeva said.
---
Follow us on Twitter @AzerNewsAz