13 May 2014 09:13 (UTC+04:00)
1 677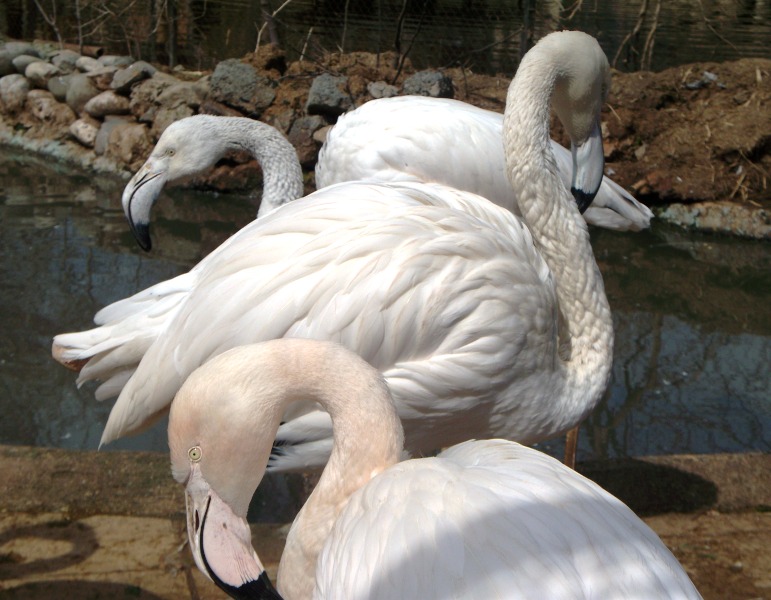 By Sabina Idayatova
A zoo or zoological park is a place where everyone -- from kids to adults -- visits with great interest and thrill to see God's wild, funny and curious creatures. Especially in the summer zoos turn into a place frequently visited by children who are on vacation.
In general, a zoological park is a scientific and educational facility to demonstrate, study and train wild animals where they are kept in enclosed conditions.
Zoos are distinguished from zoological gardens usually with the size of the animals and characterized by the diversity of the animals available. One may also come across some domestic animals in a zoo. Moreover, zoological parks are places praising the love for nature and its blessings, protecting genetic resources of rare and endangered wild animal species and promoting the ideas of environmental protection.
Historically, menageries were established prior to the zoos. The first great zoo was established in Egypt around 1500 B.C.E. The first zoos in Europe were created in Vienna (1753), Madrid (1774) and Paris (1793).
Baku Zoo was opened in 1928 in the territory of the Nizami park. In 1942, a new zoo was founded on the basis of the Rostov zoo. In 1958, the zoo was relocated to the Bayil township, until the middle of 1970s, when the Bayil landslide occurred, during which a lion and a bear died after being crushed in a fallen cage.
This tragic event prompted the city authorities to think about a new, safe place for the zoo, but until the decision was made, the zoo was temporarily relocated to the Razin township (at present the Bakikhanov settlement), where it was located until 1985.
But during this period of time a group of zoologists, biologists and other experts decided that a park located in the Narimanov district of Baku was a suitable place for the habitation of animals.
Nowadays Baku Zoo plays an important role of creating the living genetic fund of animal types that are rare or extinct, keeping and breeding them. At present, the facility`s area occupies ​​4.25 hectares. 44 people are employed at the facility.
Baku Zoo has four departments: the zoological one, ornithology, an aquarium, and a terrarium.
The collection of Baku Zoo includes 1,193 heads of animals, birds, reptiles, and fish of 168 species, as well as 193 mammals of 47 species, 400 heads of birds of 70 species, 34 heads of reptiles of 11 species, 4 heads of amphibians of 2 species, and 562 fish of 38 species.
African lion, Amur tiger, jaguar, leopard, red wolf, Arctic wolf, Scottish pony, European roe, gamadril, ordinary big-nosed raccoon, Nile crocodile, African ostrich, parrots, etc. are the animals kept in Baku Zoo and not inherent to Azerbaijani nature.
The species of animals that are becoming extinct, rare and that are listed in the Red Book are brought to Baku Zoo and preserved there. Baku Zoo Park has been a member of the Eurasian Regional Association of Zoos and Aquariums since 1995.
Pink flamingo, which appeared in Baku in the early 1990s, is a symbol of Baku Zoo. Residents of the city brought these half-dead and injured birds to the zoo. Employees of the zoo, led by chief veterinarian Chingiz Sultanov, looked after them and thanks to these efforts there are presently about 28 flamingos at the zoo.
The number of animals at the zoological park is increased by exchange with foreign zoos. In 2008, six species of exotic animals were brought by airplane from Minsk to Baku Zoo, including Nile crocodiles, chinchillas, roe deer, Egyptian dogs, and lynxes. It was in exchange for a young lion sent from Baku to the capital of Belarus at the end of 2007.
Rare species such as kangaroo, alpaca, Nile bear, and tiny and mandarin ducks were brought to Baku Zoo last summer.
Besides watching animals in the park, there is various entertainment available for visitors. These options include riding a pony, different kinds of sideshows, taking photos, as well as tea or coffee.

Azerbaijani President Ilham Aliyev signed an order on creating a new zoological park on December 26, 2008. Furthermore, one more order was signed by the President relating to additional measures concerning the construction of the new zoological park on July 20, 2012.
The zoological park was initially intended to be established in Gobu settlement, then for various reasons it was decided to create the park in the vicinity of Gumyatag Lake in Jeyranbatan settlement. The new zoo will cover a 55 hectare area.
Rare mammals and birds from different continents, especially from Australia, will live in the territory of the new zoological park. A working group comprising experts from different research institutes and NGOs, the Ministry of Ecology and Natural Resources and Azerbaijan National Academy of Sciences has been set up.
1,518 animals of 224 species from different continents will be placed at the planned zoo to be called Azerbaijani World of Nature. Natural environments of every continent will be created in the park; maintenance of the animals as well as disposal of waste products will be in full compliance with international standards.
The new zoo will have different sections, the animals will not live in cages, and natural barriers will separate them from each other.

Commissioning of the park is scheduled for 2016.

Nevertheless, there are currently both positive and negative arguments over the zoo's necessity.
Some people believe that first of all, zoos are important from the viewpoint of wildlife conservation. They help to protect endangered species, allow scientists to study animals and their behavior.
Children broaden their outlook while learning about animals, which are important from the viewpoint of education, interest and fun. Finally, zoos provide job opportunites.
Opponents claim that animals are kept in zoos in an artificial environment; they are kept in cages or have limited space, thus losing freedom to hunt for food and relying on humans. Moreover, some people belive that zoos are unethical, as they exhibit animals with the aim of making money. According to them, no one has the right to use animals for entertainment and profit and the best way to save endangered species is protecting natural habitats.
Nevertheless, zoos are just a place to visit to observe animals and have a good time.
Moreover, currently zoos contribute to development research for some universities aspiring to learn more about the features and behavior of different kinds of animals. In addition, they have some useful programs to protect endangered species that otherwise would not be able to survive in the forests.
Finally, the zoos are very useful and thanks to the technology are considered to be research centers where species are improved and preserved to maintain wildlife in the world.