"Free" manat opens new tourism opportunities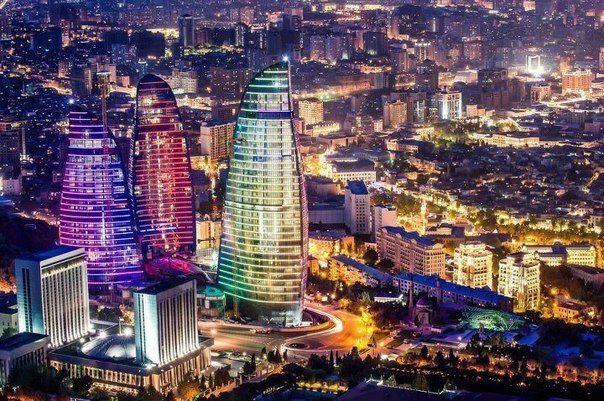 By Nigar Orujova
Azerbaijan's shift to free float currency policy may help to develop tourism in the country, as the prices will be lower for foreigners, who may enjoy nine climatic zones in one country here.
Azerbaijan, with its favorable location, rich history and diverse art, attracts those who want to get 'two-in-one' – both European comfort and magnetism of the East.
The country was developing its tourism sector for years now and welcomes several millions of tourists a year with an aim to attract five million tourists.
This year the country attracted many tourists interesting both in Azerbaijan and sports, as the country hosted the inaugural European Games. Over 28,000 foreign tourists mostly from Russia, UK, Germany, the Netherlands, Italy, Switzerland, Spain, the US, and the United Arab Emirates gathered in Baku during the 17 days of competition.
Most part of tourists visiting Azerbaijan were expressing admiration of the modern capital and picturesque regions. However, not all were happy with the prices for enjoying the scenic countryside of Azerbaijan, despite the fact that the country has decreased the prices for accommodation in its hotels several times.
Now, when the exchange rate of US dollar and euro to Azerbaijani manat was set at 1.5528 manats and 1.6974 manats, respectively, more tourists will be able to come to the country and rejoice a longer stay.
"Visiting Azerbaijan will become more profitable for foreign tourists," Nahid Baghirov, Head of the Azerbaijan Tourism Association, believes. "For instance, a hotel room costs about 100 manats, and if before the tourists paid for it about $95, now it will cost about $65."
The more attractive prices may open Azerbaijan for tourists who previously preferred to visit cheaper destinations like neighboring Georgia and Turkey.
However, Azerbaijan has also many undiscovered parts with breathtaking nature, like Goygol Lake or Shahdag Mountain. Moreover, the country offers beach recreation in summer and early autumn.
Currently, the country can accommodate over 35,000 tourists in its 530 hotels, which include a series of luxury hotels – Jumeirah, Excelsior, Hilton, Four Seasons, Fairmont, JW Marriott, Kempinski – as well as many budget hotels for cost-conscious travelers. The country also plans to operate world famous 2-3 stars hotels.
This year the Culture and Tourism Ministry has classified 57 hotels and hotel-type facilities, giving them the appropriate degree of star for their services.
About 100 hotels, 66 of which are located in Baku, operate with starry degree in the country. Twenty five of these hotels are five-star, 53 have a four-star degree, and others are three and two stars hotels.
Prices for accommodation in the country start from $15 and increase depending on the hotel class and amenities provided.
In addition, to define levels of service for each hotel, all hotels in Azerbaijan, according to the law, must be certified, Tourism Minister Abulfaz Garayev believes.
This certificate will indicate the quality of service.
"It is unacceptable for two-star hotel to award itself with five stars. Therefore, mandatory certification will be carried out. This process will involve public bodies as well," said the minister.
The country's government has recently canceled the license for tourist activities, costing 5,500 manats (over $3,500), with a view to promote the sector.
Garayev also noted that the abolition of licensing should not result in arbitrariness and lawlessness.
The devaluation of Azerbaijan's manat could exacerbate prices for air tickets. On the eve of the New Year, many people are afraid that devaluation will impact their travel costs, as well.
Azerbaijan Airlines announced that the company is studying the possibility of reducing the price of air tickets when departing from airports of Azerbaijan.
Within a month, the company will consider the optimization of prices for flights to cities such as Moscow, St. Petersburg, Kazan, Mineralnye Vody, Istanbul, Ankara, Antalya, Tel Aviv, Tehran, Dubai, Aktau, Kiev, Lviv, Minsk, Tbilisi and others.
Before this decision, AZAL said it would leave unchanged the cost of tickets in foreign currency.
However, those who prefer to travel by railroad will have to pay more now, as Azerbaijan Railways has raised the price of rail tickets to international destinations, after the second devaluation.
Will Azerbaijanis travel more in 2016?
Unfortunately, the devaluation will affect travel possibilities of Azerbaijanis, as it may lead to higher prices for tour packages abroad.
"Calculations between the tourist organizations are carried out in dollars or euros, so the cost of trips abroad will grow according to the change rate of the manat," the AzTA head believes. "But again, it would not be an artificial price increase but a reaction to the change of exchange rate of the manat."
As for the price of the tour sites in Azerbaijan, Baghirov said, it is too early to say anything specific in this regard. "The prices are not dictated by the Ministry, but the market: private institutions, restaurants, and hotels. They need cost-effectiveness," he said, adding that the devaluation of February 2015 did not lead to higher prices in hotels.
In these new conditions, travel companies have to make emphasis on the development of domestic tourism, he stressed.
After devaluation, less Azerbaijani tourists will be able to travel abroad, preferring spending holidays in the country. This would be a perfect change for tourism organizations engaged in domestic tourism. By developing local tourism opportunities and services more foreign tourists will prefer to get acquainted with Azerbaijan in the future.
__
Nigar Orujova is AzerNews' staff journalist. Follow her on Twitter: @o_nigar
Follow us on Twitter: @AzerNewsAz