Azerbaijanis prefer to spend winter at home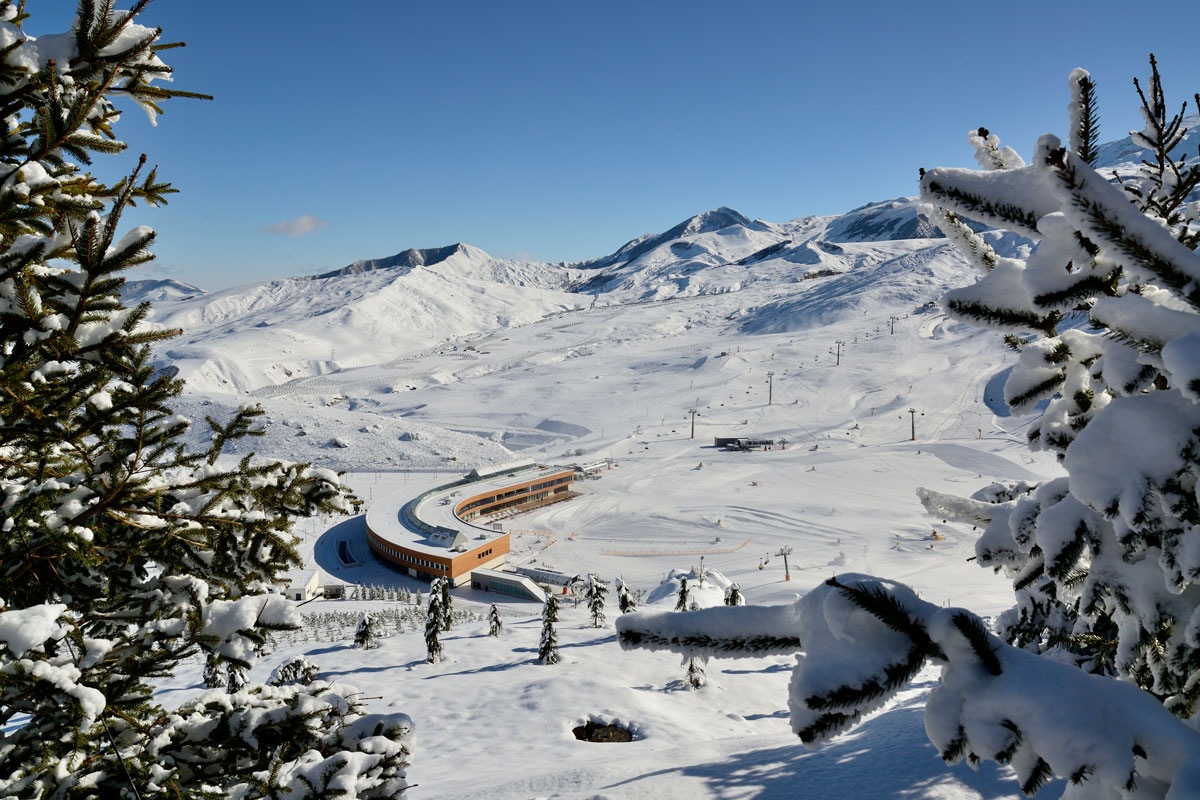 By Nigar Orujova
Fragile situation around the globe could affect many countries around the world, hitting their economies.
The situation in tourism sector turned out vivid enough, as recently booming tourism destinations now ruined by terrorist attacks and today many countries count losses. That made tourists cautious, who prefer to wait out the situation.
Winter season is not the preferable one for Azerbaijani tourists, who prefer to stay at home during the New Year, or use domestic tourism, which is now developing in the country with two ski complexes.
The Azerbaijan Tourism Association said earlier that the unstable socio-political situation in a number of foreign countries decreased sale of tours carried out by tourism companies in Azerbaijan. The decline is observed in sales of tours in both Western and Eastern countries.
The AzTa advised the Azerbaijani tourists to visit the countries with stable situation like the UAE, Czech Republic, Poland, Slovenia, Slovakia, and the Baltic States.
Leading tourism companies in the country also noted a sharp drop in sales of tours to Western Europe especially in a number of people wishing to visit Paris.
In this situation, major airlines functioning in the country also prefer to decrease the number of flights to the tourist destinations in Europe during the winter season.
The demand is expected to increase when the warm weather comes. In end of March, Azerbaijani tourists have a chance to enjoy their time during Novruz holiday.
It should be noted that low cost company Wizz Air plans to come back on the Azerbaijani market in the next spring, which may increase the number of Azerbaijani tourists in Europe.
However, today, when the winter is newly come into its right, Azerbaijani tourists prefer warm destinations, neighboring countries or staying in the home country, where they can also enjoy snow slopes in the north of Azerbaijan.
Moreover, during the main holiday of the winter – the New Year, most of the Azerbaijani hotels and restaurants offer entertainment, which make this type of celebrating the holiday popular for those who do not like to celebrate the day at home.
In the year to come Azerbaijan also expects an increase in the number of tourists especially from the CIS region.
__
Nigar Orujova is AzerNews' staff journalist. Follow her on Twitter: @o_nigar
Follow us on Twitter: @AzerNewsAz