Azerbaijan attracts tourists from region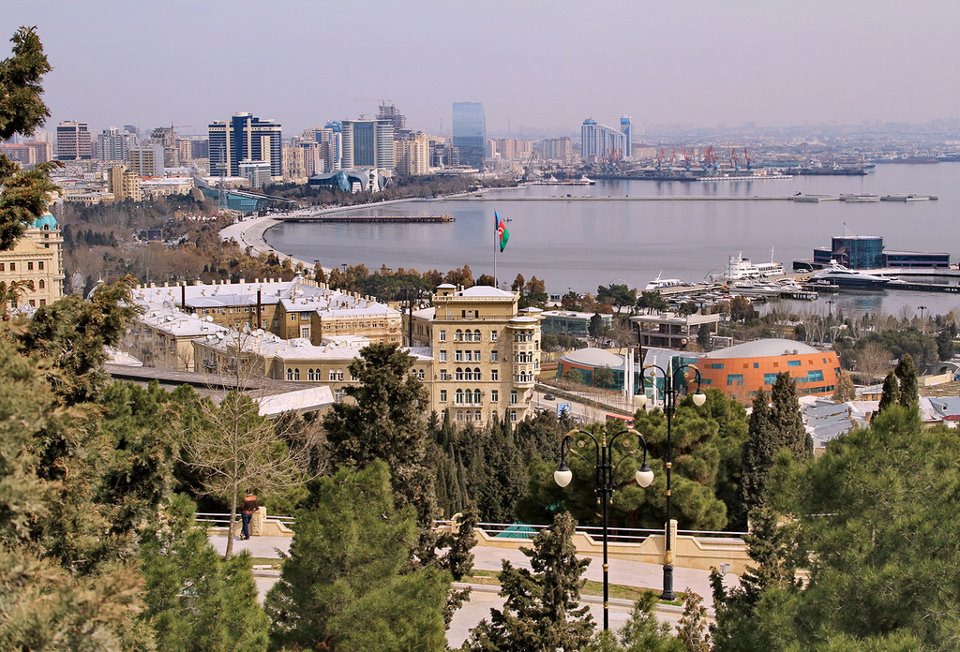 By Nigar Orujova
More visitors from Russia, Georgia, Turkey, and Iran came to Azerbaijan this year.
The State Statistics Committee reports that 973,500 foreign citizens have visited Azerbaijan in the first half of this year.
Of these, 310,700 are citizens of Russia, 283,400 - Georgia, 148,200 - Turkey, 72,800 - Iran, as well as 27,200 Ukrainians, 19,400 citizens of the UK, 12,500 people from Kazakhstan, 7,800 - Germany, 6,500 - the U.S., and 8,500 people from other countries.
In the reporting period, the highest growth of foreign nationals who visited Azerbaijan were citizens of Russia (31.9 percent), Georgia (29.1 percent), Turkey (15.2 percent), and Iran (7.5 percent).
Moreover, the number of visitors from Slovakia, Portugal, Greece, Luxembourg, Serbia, Slovenia, Finland, Belgium, Switzerland, Italy, Czech Republic, Spain, Ireland, Australia, Romania, the Netherlands, Belarus, Germany, Austria, Bulgaria and France have also increased compared to the same period last year.
Overall, 5,761,200 people went through the border checkpoints of Azerbaijan from January to June 2015.
Most of them were citizens of Azerbaijan - 66.3 percent, 10.4 percent - citizens of Russia, 10.1 percent - Georgia, 5.2 percent - Turkey, 2.5 percent - Iran, 0.9 percent Ukraine, 0.7 percent - the UK, 0.4 percent - Kazakhstan, 0.3 percent - Uzbekistan, 0.3 percent - Germany, 0.2 percent - the U.S., 0.2 percent - Italy, 0.2 percent from Belarus, and 2.3 percent were citizens of other countries.
Some 1,919,200 Azerbaijanis went to foreign countries in the first half of 2015.
Azerbaijanis prefer to visit Turkey and Georgia during their vacations due to proximity, lower travel expenses, and cheap prices.
Over 2.5 million tourists arrived in Azerbaijan in 2014. Overall, tourism in the Land of Fire has doubled since 2006. The tourists' expenditures in the country increased from 91 million manats in 2006 to 1.2 billion manats in 2014.
In the future, Azerbaijan plans to increase its tourist flow up to 5 million a year.
This is expected to be reached by setting up a new visa regime with a number of European countries and increasing the number of budget hotels.
At present, Azerbaijan has 338 licensed hotels and 295 tourism companies.
In the years to come, Azerbaijan expects tourists from around the world to attend the Formula 1 race in 2016, Islamic Solidarity Games in 2017, and quarterfinals and three group games of the Euro 2020.
--
Nigar Orujova is AzerNews's staff journalist, follow her on Twitter: @o_nigar
Follow us on Twitter @AzerNewsAz