23 June 2018 12:00 (UTC+04:00)
5 674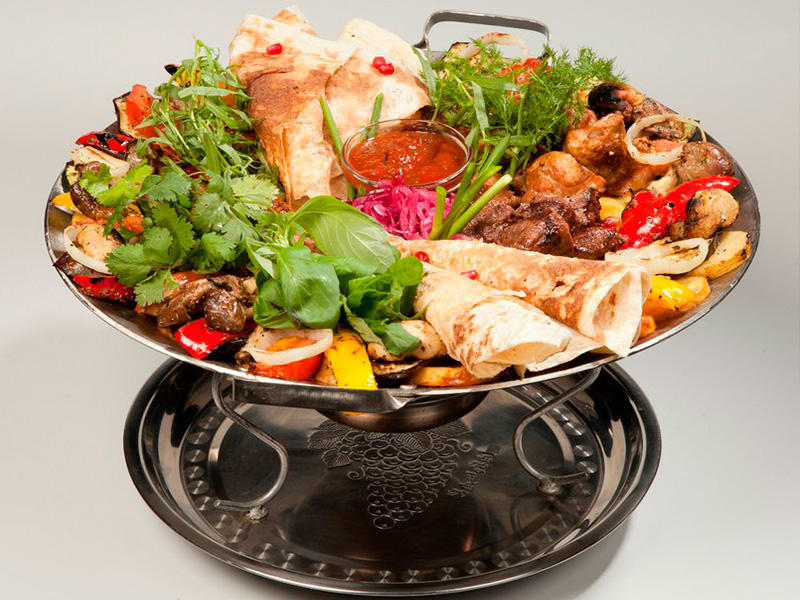 By Laman Ismayilova
The Land of Fire draws travelers who are keen on exploring its stunning scenery, unique culture, and gastronomical delights.
With its countless delicious and fantastic dishes, Azerbaijani cuisine is rich in various kinds of meat, vegetable delicacies, complemented by various savory spices.
The country retains some of the old cooking methods. Copper or clay pots are traditionally used and give a wonderful flavor to a meal.
One dish which is always served in a special pan is called sadj.
Sadj is actually the name of a flat pan or griddle over hot coals, but the term is also used to define the dish itself.
Before the invention of frying pans and a gas stove, it was used both for cooking and bread making, depending on the side used. One side was used for baking flatbreads, while another side was used to cook various dishes.
Choosing the right pan can make you better cook.
There is nothing difficult in choosing sadj. It can be made of iron or steel.
Cast-iron is a killer heat conductor: it maintains temperature, can withstand very high temperatures.
Steel frying pan is cheaper, lighter and more practical.
There is also sadj, intended for cooking on a gas stove.
Which option is more suitable for you?
Sadj comes in different size: large (from 40 cm), medium (35.5 - 40 cm) and small (up to 35.5 cm).
Whatever type of sadj, it should above all be sturdy.
Always prepare the frying pan and put them aside before you mix the recipe's ingredients.
Cast-iron sadj should be washed with warm water. After that, place sadj on the fire and put salt in it. Fry salt for 10-15 minutes. Cool the frying pan, wash it and put on fire again. Heat up sadj and add a thin layer of sunflower oil to its walls. Let the frying pan cool down - now it is ready for use.
There are no special problems with sadj made of steel. All you need is just to wash it under running water.
Delicious and aromatic sadj can be made from sturgeon, lamb or chicken.
Traditionally sadj is placed directly over wooden coals.
The oldest sadj dish is considered sadj-govurma. Cuts of meat and sheep's tail fat are browned in butter, with onion added.
The basic technique for making sadj is pretty simple.
Cut the meat into small pieces. Heat the butter in the pan and fry the meat for five to seven minutes. Add the onion, pepper, saffron, thyme, salt and pepper, and fry everything for 10 to 15 minutes until done. Fry the aubergine and tomato separately. Place the ingredients on the sadj with the cooked meat and onion in the middle and the vegetables at the side.
This perfect sadj recipe is easy to make and turns out perfect every time.
This mouth-watering dish is great for gathering with friends or family.
Enjoy your meal!
---
Laman Ismayilova is AzerNews' staff journalist, follow her on Twitter: @Lam_Ismayilova
Follow us on Twitter @AzerNewsAz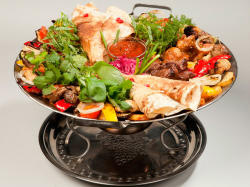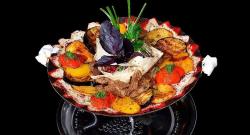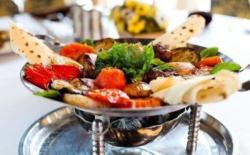 Related News