8 February 2018 12:38 (UTC+04:00)
7 844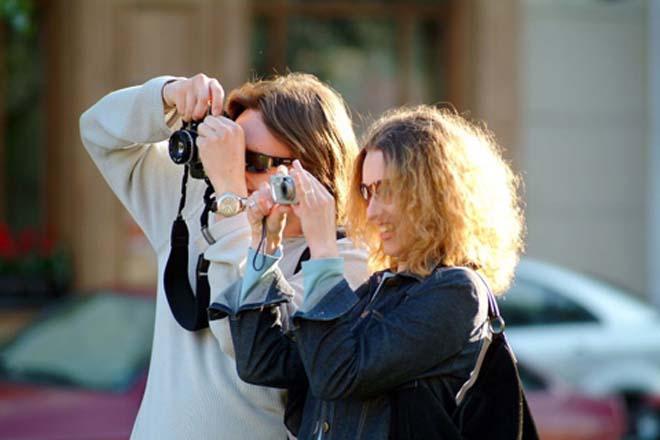 By Aygul Salmanova
Azerbaijan, well-known for its natural beauty and fascinating history, continues to attract even more tourists. It is an amazing country with its ancient archaeological sites, mountainous landscapes, mild climate, and, of course, hospitable people.
The number of tourists who visited Azerbaijan in January 2018 exceeded 185,000 people, which is 17 percent more compared to January 2017, according to the Ministry of Culture and Tourism.
Most of the visitors are Russian tourists (59,990 people), Georgian tourists (45,679 people), Turkish tourists (24,276 people), Iranian tourists (13,437) and the UAE tourists (8,265 people).
Meanwhile, 82 percent of foreign tourists who visited Azerbaijan in January accounted for those who arrived from those five countries.
The number of tourists from Kuwait (540 percent), Pakistan (316 percent), India (234 percent) and Qatar (167 percent) increased by 5,720 people (21 percent of total growth) in January 2018 compared to January 2017.
Among foreign citizens who visited Azerbaijan, 130,118 people (69.9 percent) accounted for men, 55,795 people (30.1 percent) - women.
Azerbaijan, the favorite destination for many tourists, attracts millions of visitors every year. The country is popular for hundreds of archaeological and historical sites to visit, decently depicting its past.
Besides the capital city, the country is well-known for its regions, which are popular especially in summer. Big or small, green or barren, good for active or passive vacations, one thing is for sure: all these regions have the needed requirements and facilities to offer you unforgettable vacation!
The government has made developing tourism a priority, while a number of tourist facilities have been built in the regions, and cultural and historical reserves have been set up or restored.
Thanks to all these, the country has improved its tourism performance in the Travel and Tourism Competitiveness Report 2017 released by experts of the World Economic Forum (WEF).
The country is placed 71st among the most improved economies in 2017, rising 13 spots in the global ranking.
--
Follow us on Twitter @AzerNewsAz
Category News