Traditional drinks to try in Azerbaijan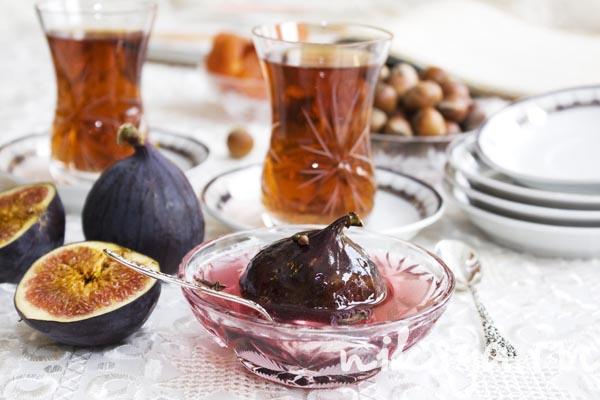 By Laman Ismayilova
Azerbaijan has a wonderful selection of traditional drinks to try. National cuisine is filled with great drinks that will astound and delight event the most refined palates.
Here are an authentic list of national drinks and their recipes ranging from alcoholic to non-alcoholic. These drinks have stood up to the tests of time. So, make sure that you try these drinks when in Azerbaijan.
There are different beverage such as "ayran", "atlama", "bulama" made of milk and soured dairy.
Ayran is a cold yogurt beverage mixed with salt. Its primary ingredients include water and yogurt. It is widely used in the national cuisine of Central Asian and Caucasian peoples.
Due to its properties, ayran is mainly used as a soft drink in summer heat, to improve appetite. It perfectly combines with aromatic herbs.
Ayran is a quick and easy way to refill your body's depleted stores of nutrients and minerals. If you find yourself walking all day in the summer heat and have perspired, consider drinking a glass of ayran.
Atlama is an easy drink that is made from homemade kefir (milk drink) with the addition of greens, sour cream and fresh cucumber.
Different sharbats are prepared of fruit juice, different plants and sugar. They are usually put on the table together with pilaf and are often consumed at weddings, dinner parties, banquets and ceremonies.
Sharbat is made from fruits like pomegranate, apricot, quince, orange as well as rose petals (ovshala), milk, basil, mint, saffron, and sumah.
To make milk sharbat boil the water, add sugar. Milk is separately boiled and add in sherbet when cold.
You can also try to get a fruit sharbat. Sugar is dissolved in boiled water; various fruits, berries, mint are added and served with ice cubes.
However, nothing beats a nice cup of tea.
Drinking tea in Azerbaijan is very pleasant due to the ancient traditions of tea ceremonies.
Tea is associated with warmth and friendliness, therefore, the tradition says that one should not allow the guest to leave the house without having at least one cup of tea.
There are unique ceremonies in many cultures concerning the preparation and drinking of tea.
A tea ceremony in Azerbaijan means freshly brewed, strong, bright-color, hot tea served in cups or crystal glasses, in particular, "armudu glass" i.e. "pear-shaped glass". The drink is served continuously when there are guests in the house or when there is an interesting conversation. Generally, tea is poured into ceramic and china dishes. Water is boiled in various ways, in particular, in heated metal containers known as samovars.
Mineral waters of Azerbaijan "Istisu", "Badamli", "Sirab" and other occupy particular among beverage.
Drinks prepared of syrup "doshab" or "bakhmaz", boiled of mulberry juice, water-melon, sugar-cane, beet, grapes also quench one's thirst well in hot summertime.
To simplify digestion of heavy foods, Azerbaijani people beverage "iskenjebi" that is made of mixture of honey and vinegar. In some sources it is called "sirke bali" (vinegar honey). Sometimes sugar is used instead of honey.
Drinks like khoshabs (compotes) and paluds (kissel) have a range of wonderful flavors.
The samples also include gulab (flower water) distilled from meant and "chal arag" prepared of mixed green.
"Buza" beer has been popular in Azerbaijan since ancient times. It contained only a low level of alcohol, so as long as it was not consumed in sufficient quantities to cause drunkenness.
This bear is made from different cereals. The beverage is made from baked wheat flour or millet and has sweet and slightly sour taste. Buza is usually spiced with honey or milk.
It possesses all the same useful properties as brewed cereals or oat flakes: it removes toxins and normalizes the work of the intestines. The drink contains protein, calcium, iron, zinc, phosphorus and other useful elements.
So take your pick from these tasty drinks that you can enjoy during your next trip to the Land of Fire.
---
Laman Ismayilova is AzerNews' staff journalist, follow her on Twitter: @Lam_Ismayilova
Follow us on Twitter @AzerNewsAz