Gymnasts pass testing exercises in Baku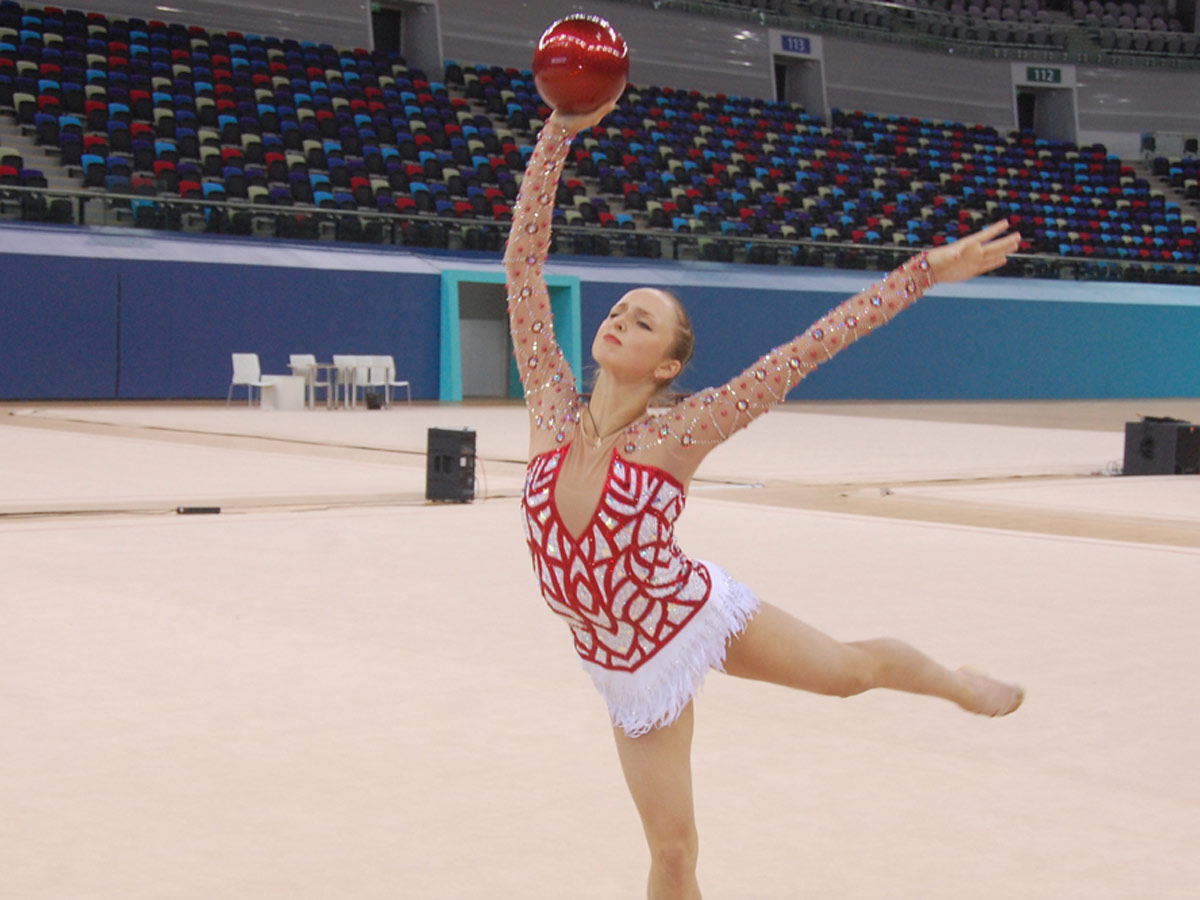 Azerbaijan's rhythmic gymnastics team continues preparing for the World Championships to be held on September 7-13 in Stuttgart.
The team leader Marina Durunda, gymnasts Ayshan Bayramova, Gulsum Shafizade, Zeynep Celep performed in individual events at the National Gymnastics Arena in Baku.
The team consisting of Siyana Vasileva, Sabina Abbasova, Alexandra Platonova, Aynur Mustafayeva, Diana Doman, Nigar Abdusalimova performed in group events.
Athletes from Canada, New Zealand, Estonia, Kazakhstan, Turkey and Egypt also joined the daily trainings of Azerbaijani gymnasts.
The participation of athletes from different countries shows the development level of rhythmic gymnastics in Azerbaijan, and the conditions created at the National Gymnastics Arena.
Head coach of Azerbaijan's national team in rhythmic gymnastics Mariana Vasileva said that today's testing exercises are devoted to the first start of the international tournament in Poland.
The forthcoming World Championships in Germany is the main event, according to the head coach.
"Following the European Games we had a break for ten days," she said. "We have already started preparing for the World Championships."
---
Follow us on Twitter @AzerNewsAz