Azerbaijani wrestler at final of U-20 European Championship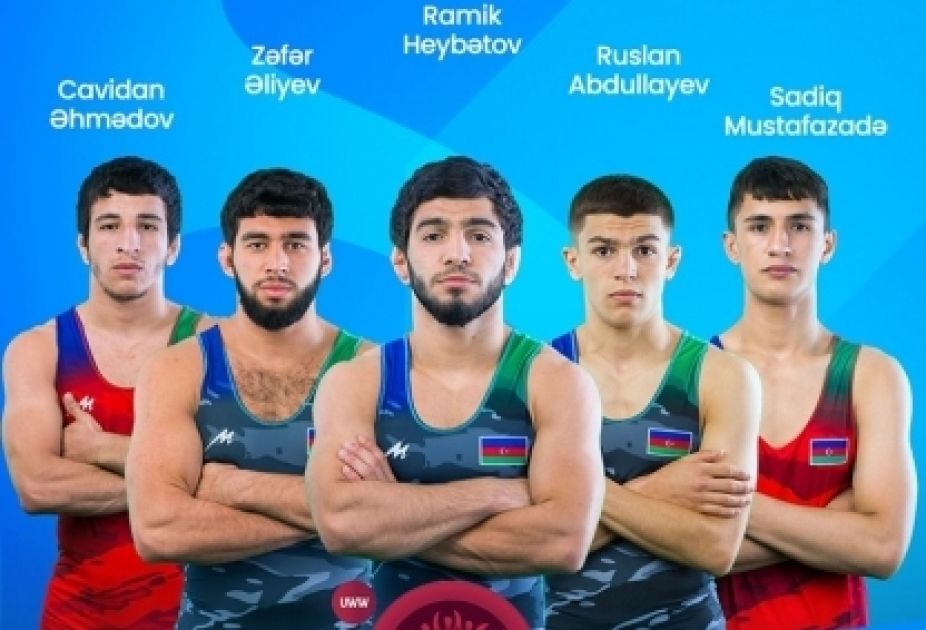 The U-20 European Wrestling Championship continues in Santiago de Compostela, Spain.
Azernews reports that on the fifth day of the competition - June 30, freestyle wrestlers in 57, 65, 70, 79 and 97 kilogram weight classes joined the fight.
Ruslan Abdullayev (57 kg) defeated Bulgarian Tanyo Tanev (11:0), Georgian Luka Gvinjiliya (13:2) and Turkish Tolga Ozbek (6:5) and advanced to the finals. Abdullayev will wrestle with Moldavian Anton Vlas in the decisive match.
Although Javidan Ahmadov (70 kg) defeated Armenian Davit Margaryan (13:7) and Polish Zalimkhan Mutsukhayev (10:0), he lost to Turkish Ibrahim Yaprak in the semi-finals, based on the principle of the last point - 8:8. Ahmadov will test the winner of the match between Ivan Stoyanov (Bulgaria) and Muhammed Bektemirov (Austria) for the bronze medal.
Sadiq Mustafazadeh (79 kg) managed to upset Greek Georgios Terzidis (9:1) and Polish Mateusz Pedzicki (8:5). However, Georgian Otari Adeishvili was invincible in the quarter-finals - 2:6. S. Mustafazade will face Lithuanian Paulius Leskauskas in the consolation match.
Although Zafar Aliyev (97 kg) defeated Spain's Enrique Jimenez with a full advantage (13:0), he lost to Ukraine's Ivan Primachenko in the quarter-finals with a score of 0:2. Z. Aliyev will face the Frenchman Asgarkhan Khunkayev in the consolation match.
---
Follow us on Twitter @AzerNewsAz