Iran's west, south-west hit with flood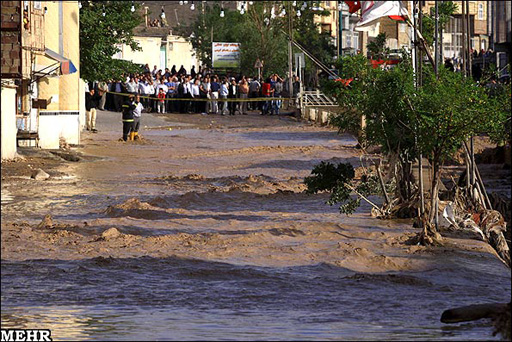 Heavy rain has resulted in severe flood in Iran's western and south-western provinces.

The flood has washed away a floating bridge over the Dez River in south-western city of Dezful, IRNA news agency reported April 14.

In a separate report on the same day, Tabnak news agency reported that a young woman went missing following the flood and rescuers are searching to find the missing woman.

A train also has derailed due to heavy rainfall in the western province of Lorestan and the Islamic Republic of Iran Railways has halted train rides on the north-south railroad.

Floods hit at least four provinces of Kermanshah, Ilam, Lorestan and Khuzestan.

According to media reports provincial officials have called on Army and the Islamic Revolution Guards Corps (IRGC) for assistance in rescue operations.
---
Follow us on Twitter @AzerNewsAz