Tajikistan to date national referendum to amend constitution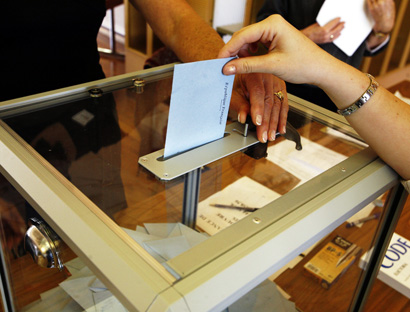 By Laman Ismayilova
Tajikistan plans to hold a referendum on May 22 to amend the Constitution.
The Chamber of Lower House has drafted a resolution on holding national referendum to approve the constitutional amendments.
The amendments also envisage the unlimited presidency of the incumbent President Emomalii Rahmon, RIA "Novosti" reports.
"The exact date of referendum will be announced at a regular parliamentary session on Wednesday [February 10]", RIA Novosti reported citing a source at the parliament.
It is also planned to amend the article on formation of political party. The article prohibits the establishment and activity of religious and atheistic political parties. The age requirement for candidates to the Lower and Upper Houses of the Parliament will be lowered up to 30. The proposed amendments envision the abolition of the Council of Justice of the Republic of Tajikistan.
On 4 February, the Constitutional Court of the Republic of Tajikistan adopted a draft resolution to amend the constitutional changes which will be proposed for national referendum.
Tajikistan holds a lowest per capita GDPs among former Soviet republics. Civil war of 1992-1997 seriously affected the economic growth of the country. Rising unemployment force people to work abroad. As much as 90 percent of the country's citizens work in Russia to support their families through remittances. Tajikistan's economy mainly depends on agriculture. Over the years, cotton remains is the most exported commodity production.
---
Follow us on Twitter @AzerNewsAz