Iran, Spain planning to build joint oil refinery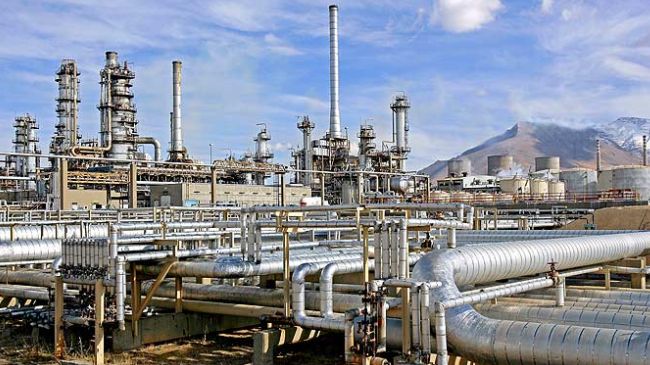 By Aynur Karimova
Iran and Spain are negotiating a plan to construct a joint oil refinery at the Gibraltar Strait. The sides have agreed that this refinery will be finally owned by Iran, Press TV reported.
This was announced by the Spanish Foreign Ministry on January 18, just two days after the international sanctions against Iran were lifted.
On January 16, EU's High Representative Federica Mogherini and Iran's Foreign Minister Mohammad Javad Zarif announced the implementation of the JCPOA and the removal of economic sanctions on Iran. The decision came after the IAEA, the international nuclear watchdog, said Iran had complied with a deal designed to prevent it developing nuclear weapons.
Foreign Minister Jose Manuel Garcia-Margallo voiced a hope that the planned refinery, which would be built in the southern port city of Algeciras by local Spanish companies, would be the first of many deals between the two countries in the post-sanctions era.
Margallo believes that the Iranian energy industry needs restructuring after its return to the international economy. In this regard, Spain is well placed to assist, according to him.
"What we see here is a new chance for the region to stabilize and for our companies to secure good business opportunities," Margallo said before a meeting of EU foreign ministers. "Our political relationship with Iran is very good because we moved faster than other countries and are now very well placed for future business."
The Spanish minister also stated that an Iranian refinery in Algeciras would boost employment in a region that has the highest unemployment rate in Spain.
Iran has likewise received proposals for buying or building overseas refineries in Asian, European, African and American countries, none of which has been finalized yet.
Iran is keen to return to the oil market despite all sad figures. "The legs of Iran's economy are now free of the chains of sanctions and it's time to build and grow," President Rouhani tweeted on January 17.
However, experts believe that Iran's oil sector needs a lot of investments. In particular, Iran's oil fields have experienced a long period of underinvestment. So, the country needs significant foreign investment and technology to repair and build out its production potential. The country also needs huge investments in its out-of-date oil infrastructure.
Iranian officials are aware that they are returning to the market at an inauspicious time with outdated infrastructure. Thus, Iran is negotiating acquiring stakes in refineries in India, Brazil and Spain, while Iranian private companies intend to purchase refineries in Switzerland and France.
Investing in overseas refineries is one of the most common ways used by oil producing countries to boost crude exports.
At present, some littoral states of the Persian Gulf, which are among world's major oil exporters, own a remarkable number of oil refineries in American, European and Asian countries, which has greatly increased their clout in global energy markets.
Therefore, the Iranian Oil Ministry is planning to invest in refineries in countries whose crude oil is being supplied by Iran.
"The safest way to increase the exports is investment in refineries abroad. On this basis, the petroleum ministry wants to invest in refineries abroad, whose crude oil will be met by Iran," Abbas Kazemi, the head of the state-run National Iranian Oil Refining and Distribution Co., told local media on January 9.
--
Aynur Karimova is AzerNews' staff journalist, follow her on Twitter: @Aynur_Karimova
Follow us on Twitter @AzerNewsAz