Urmia Lake sees rise in water level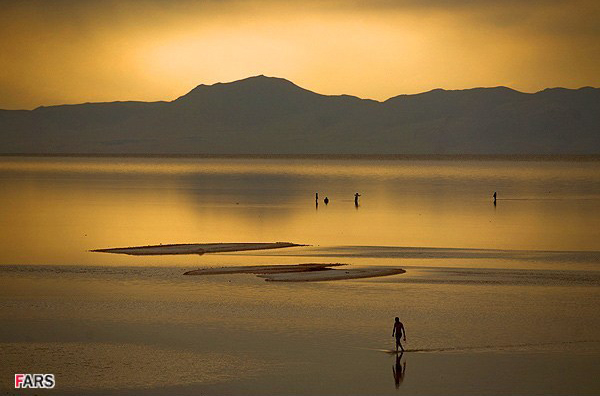 Apparently the latest measures taken by the government, as well as rainfalls have contributed to the reviving process of the drying up Urmia Lake in northwest of Iran.

Morteza Mousavi, an official at Iran Water Resources Management Company, said that the water level in the Urmia Lake has improved following the recent rainfalls in the country and the government's decision to release 60 million of cubic meters of water from the Boukan dam.

He said that the present [for December 2015] water level of the lake is 1270.27 meters above sea, which has decreased by 24 centimeters compared to the same time last year.

He further added that the country's agricultural ministry is planning to modernize the irrigation systems in lands surrounding the lake in order to save water.

The lake has been drying up and is currently in a state of ecological crisis with major impacts on biodiversity and socio-economic conditions as the water level continuously decreased and salt concentration increased, according to the United Nations Development Programme(UNDP).

Reduced precipitation apparently because of long-term climate change, more water abstraction from rivers and ground water resources, increasing trends for water and land development projects in provinces, expansion of agricultural lands, use of traditional irrigation systems, existing of unauthorized irrigation wells, planting crops that consume a lot of water are among the main reasons for the ecological crisis.
---
Follow us on Twitter @AzerNewsAz