Tajikistan plans to become net cement exporter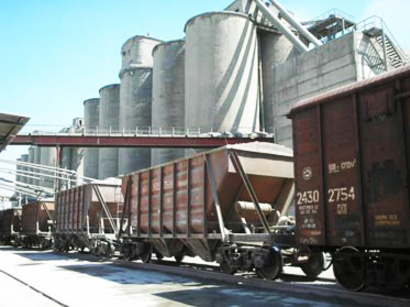 By Vusala Abbasova
Tajikistan is increasing its cement capacity in order to resume exports by 2020, Tajikistan's Ministry of Economic Development and Trade reported.
Currently, there are six new cement plants operating in various capacities under construction, which will allow Tajikistan to cover its domestic needs, as well as to resume export.
The plants are being financed by domestic and foreign funding. A of range cement plants of medium and large capacity, including the projects in the Sughd and Khatlon provinces, are being built thanks to the Chinese investments.
The construction of the Tajikistan-China joint venture cement plant, Tajchina, with capacity of 12 metric tons per year has already begun and is expected to be put it into operation this year.
Other cement plants are planned for construction in the Dangara, Bobokon, Gafurov, and Isfara districts, and Istiklol city.
Currently, the country's largest cement plant is Huaxin Gayur Cement Company, a joint venture between a subsidiary of Huaxin Cement Company and Gaur Limited Liability Company.
Tajikistan's Ministry of Industry and New Technologies said in January 2015 that six new cement plants would be established within the next two years.
By improving the country's cement sector, which currently is comprised of ten plants, Tajikistan expects to become a net cement exporter.
Earlier, Tajikistan imported cement in large quantities from Pakistan, Iran, and China.
---
Follow us on Twitter @AzerNewsAz