Powerful storm hits Iran's capital city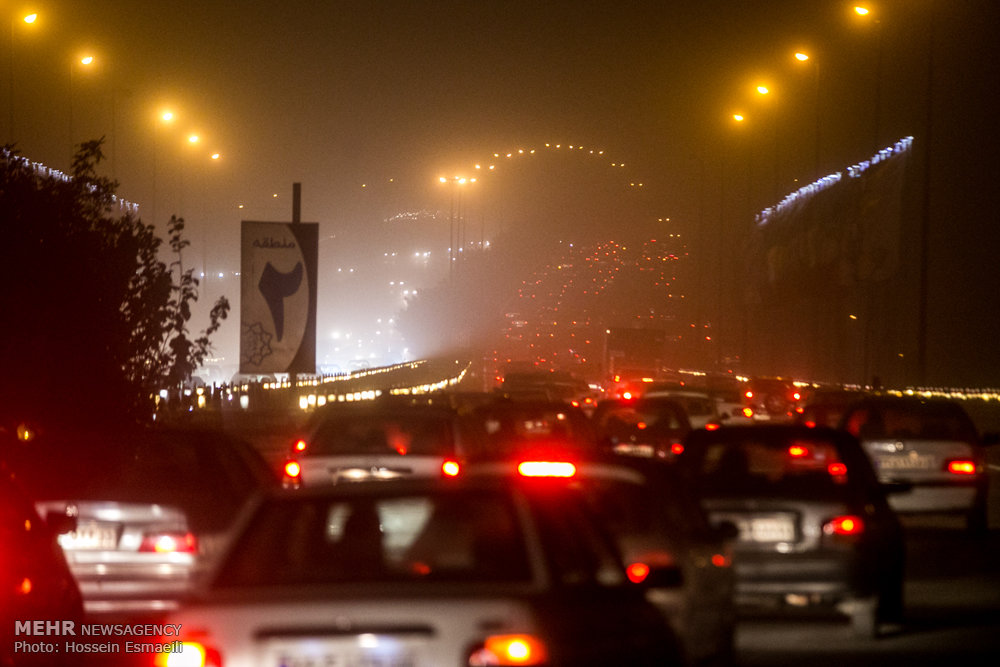 By Sara Rajabova
Iran's environmental problems have become more acute in recent years and continue to create difficulties for the people.
Frequent dust storms across Iranian provinces are one of the most prevalent ecological problems facing the country, and it has presented a great challenge to the government.
Iran's capital city of Tehran is suffering most from an increasing amount of dust storms.
Powerful storms have yet again battered the western parts of Tehran province, including Shahriyar and Malard.
The strong winds at speeds of up to 80 kilometers broke trees and shattered the windows of houses, as well as cut electricity lines in Shahriyar and Malard, IRNA reported.
Storm also hit Alborz province near Tehran, where it was combined with lightening.
The storm also caused heavy traffic along the roads of Alborz province caused by the imposing sight restrictions.
In the meantime, the manager of Tehran Emergency Service's public relations department announced that the Tehran storm did not leave anyone injured.
The strong winds also caused two Tehran-bound flights from the city of Ahwaz in Southern Iran to return to Ahwaz Airport due to the inclement weather conditions. These flights, operated by Taban and Oil airlines, were ordered to return to Ahwaz International Airport.
Earlier, the environment protection organization of Tehran Province had announced that was unable to tackle a sweeping dust storm in the city.
In recent years, dust storms in Iranian provinces have increased in frequency and density. The thick dust has on occasion caused people to experience serious respiratory problems, sometimes even forcing them to seek medical care.
A heavy dust storm in Iran's capital city reportedly killed at least four people and injured 30 last June.
The storms are known to cause power outages and traffic accidents as a result of poor visibility.
A while ago, the Head of Iran's Environment Protection Organization, Masoumeh Ebtekar warned that the Iranian people should learn to tolerate dust storms, since no official can make a promise to solve the problem.
They are believed to be the result of dust being carried by heavy winds from lands to the west of Iran.
A combination of drought, shrinking wetlands and overall environmental deterioration in neighboring Iraq and Saudi Arabia are to blame for the situation in western Iran.
--
Sara Rajabova is AzerNews' staff journalist, follow her on Twitter: @SaraRajabova

Follow us on Twitter @AzerNewsAz