EU says it committed working with Iran's Rouhani over nuclear issues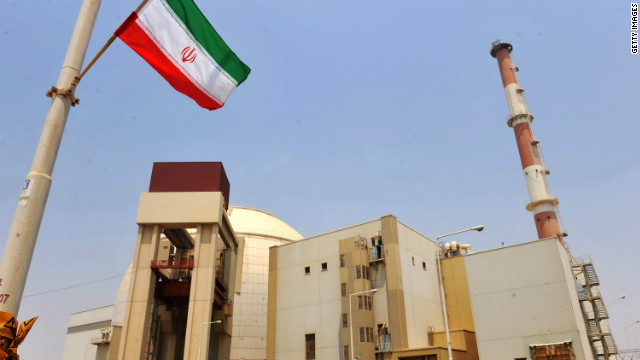 By Sara Rajabova
The election of Hassan Rohani as Iran's president speed up the talks related to the negotiations on Iran's nuclear program, as the EU and the Western countries expressed hope for resumption of nuclear talks with Iran.
EU High Representative for Foreign Affairs and Security Policy Catherine Ashton's spokesperson Maja Kocijancic told Trend news agency that the EU remains firmly committed to working with the new Iranian leadership.
"As the HRVP said on 15 June, the Iranian people have decided to entrust Hassan Rohani with a strong mandate to govern Iran in the next four years," Kocijancic noted.
"We wish Rouhani well in taking up his new responsibilities and remain firmly committed to working with the new Iranian leadership towards a swift diplomatic solution of the nuclear issue," Kocijancic pointed out.
Rouhani won the presidential elections in Iran on June 14, securing over 50 percent of total votes in the country. On August 4, he went through the swearing-in ceremony, and was officially pronounced the new president of Iran.
After his inauguration, Catherine Ashton expressed world powers' preparedness to engage in "meaningful talks" with Iran over Tehran's nuclear issue.
The U.S. and some of its Western allies suspect Iran of developing a nuclear weapon - something that Iran denies. However, Iran has on numerous occasions stated that it does not seek to develop nuclear weapons, using nuclear energy for medical researches instead.
Rouhani, himself a former nuclear negotiator, has stated before that his government will be adopting a moderate foreign policy and aim for normalizing and developing relations with regional and world countries.
Rouhani has repeatedly said that he believes it's possible to strike an agreement that would allow Iran to keep enriching uranium-the core issue at the center of the nuclear controversy and a potential pathway to atomic weapons-while assuring the West it won't produce nuclear arms.
However, some exports express assurance that Rouhani's victory has not changed the fundamentals: Supreme Leader Ali Khamenei retains final say on the important issues, such as nuclear talks. On the other hand, they believe that presidents are not mere figureheads and they can significantly affect both style and negotiating tactics.