Former Turkish army chief detained over 1997 coup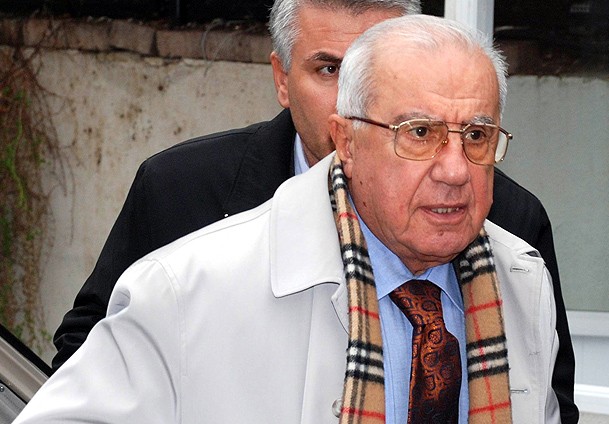 By Sabina Idayatova
A former Turkish army chief was detained on Thursday over a military intervention that ousted a pro-Islamist government in 1997, the BBC reported.
Gen Ismail Hakki Karadayi was detained at his home in Istanbul and taken to the capital, Ankara, for questioning.
He is suspected of helping what became known as the post-modern coup, as no soldiers were involved.
Former Prime Minister Necmettin Erbakan, who pioneered Islamist politics in Turkey, resigned in June 1997, months after the military-dominated National Security Council warned him over policies it perceived as undermining the secular constitution and replaced by a civilian government.
In May, another six retired generals linked with Erbakan's removal from power were charged.

Furthermore, more than 70 retired and active-duty military officials have been questioned so far in the February 28 coup, and 51 of those have already been jailed during the first four waves of the investigation, including retired Gen. Cevik Bir, who is known to have played a crucial role in the coup. Retired Gen. Erol Ozkasnak, who was the secretary-general of the General Staff during Karadayi's tenure, was also put behind bars earlier. It is believed that Ozkasnak also had a great role in enabling communication with the media. At the time the media had been used by military officials to put pressure on the former Prime Minister Necmettin Erbakan's coalition to resign, Anadolu news agency reported in late May 2012.
Separately, investigations are continuing into allegations of attempted coups by the military.
According to analysts, Turkey's military has long seen itself as the guarantor of the country's secular constitution.
It staged three coups between 1960 and 1980 and has a history of tension with the Justice and Development Party (AKP) of Prime Minister Recep Tayyip Erdogan.
A Turkish court sentenced three former army generals to 20 years in jail each in September for plotting another coup. Nearly 330 officers were convicted of involvement in the plot.
They were accused of plotting to bomb mosques and trying to trigger a war with Greece in order to justify a military coup against the elected government of Erdogan in 2003.

Tensions have been rising for years between the military and the government of Prime Erdogan, a disciple of late premier Erbakan, and his Islamic-rooted AKP, in power since 2002, reports say.