5 people drown after Ukraine dam breach, says local mayor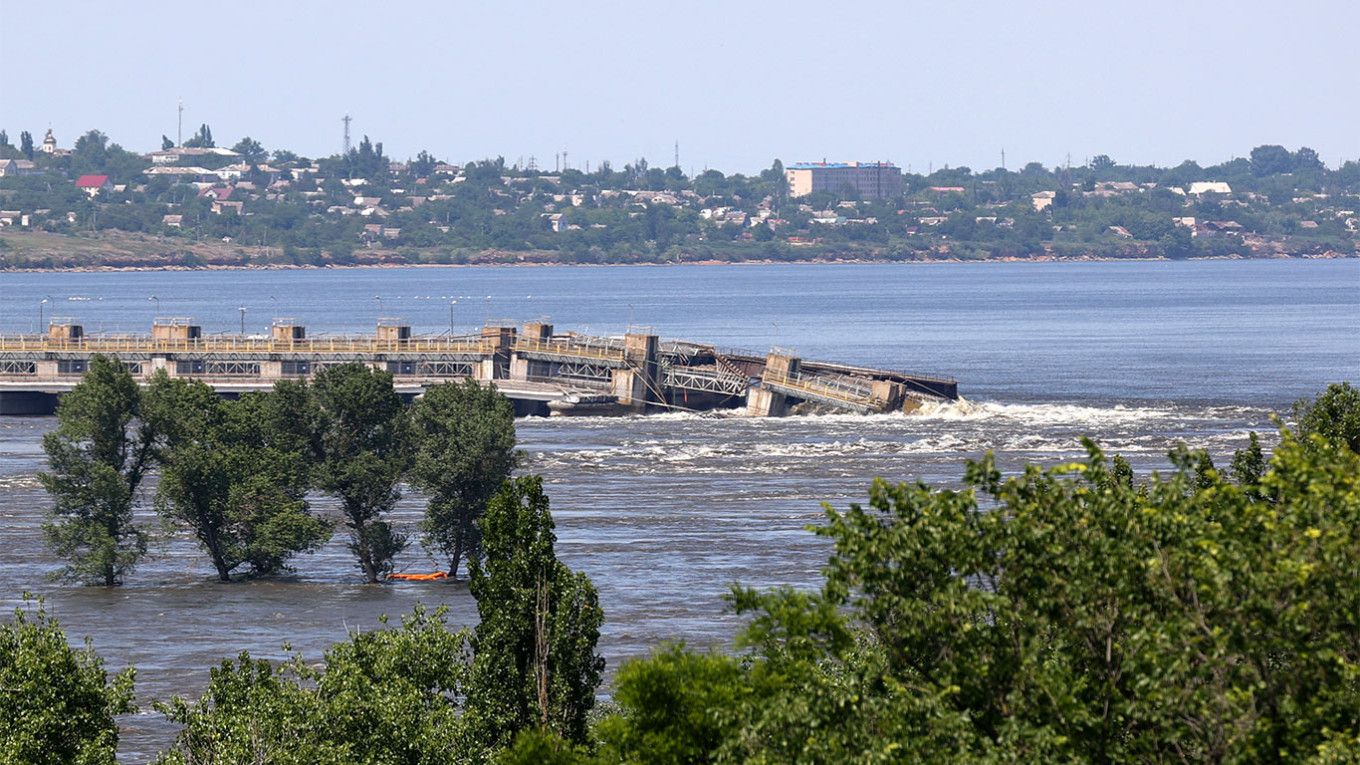 Five out of seven people, who were missing after massive flooding following the destruction of the Kakhoka dam in southern Ukraine, have been found dead, said the local mayor of the Nova Kakhovka city, Azernews reports, citing Anadolu Agency.
"Today it became known that out of seven people who were grazing cattle, five drowned. We are currently engaged in the evacuation of the remaining two people," Vladimir Leontyev told Russian media.
Leontyev said that the emergency services have started pumping out water, after which the process of restoration will start.
He accused Ukraine of preparing the sabotage and said that multiple US-made HIMARS missiles hit the dam.
"Overflights by drones were carried out, they knew perfectly well where each HIMARS missile hit, they knew the state of the hydroelectric power station, and struck the final blow at the vulnerable areas," he said.

Russia and Ukraine on Tuesday accused each other of damaging the Kakhovka dam, which led to the flooding of the neighboring settlements.
Moscow accused Ukraine of attempting to cut Crimea off the freshwater it receives from the Kakhovka Reservoir, formed by the dam, while Kyiv claimed that Russia tries to slow an expected counteroffensive.
---
Follow us on Twitter @AzerNewsAz