OECD predicts fragile economic recovery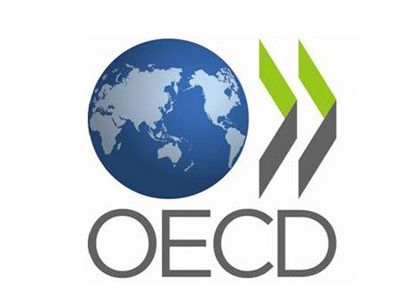 The world is in the midst of a "fragile economic recovery" in the wake of the impacts from the coronavirus pandemic and the conflict between Russia and Ukraine, the Organization for Economic Co-operation and Development (OECD) said on Friday, Azernews reports citing Xinhua.
In its "Economic Outlook, Interim Report" released on Friday, the OECD predicted the global economy to grow by 2.6 percent this year and then speed up to 2.9 percent in 2024 as the lasting impacts of the Ukraine crisis, such as energy supply issues and inflation, diminish.
"Declining energy prices have contributed to a modest improvement in the global outlook," the OECD said in a statement.
The report predicted that China's economy would be the fastest growing in the world this year, increasing by 5.3 percent, while the U.S. economy to grow by 1.5 percent this year and 0.9 percent in 2024.
In its recommendations, the OECD called on countries to maintain monetary policies aimed at lowering inflation, target fiscal support to hard-hit sectors, and take steps to spark more economic growth.
---
Follow us on Twitter @AzerNewsAz