Chile declares 26 communes wildfire risk areas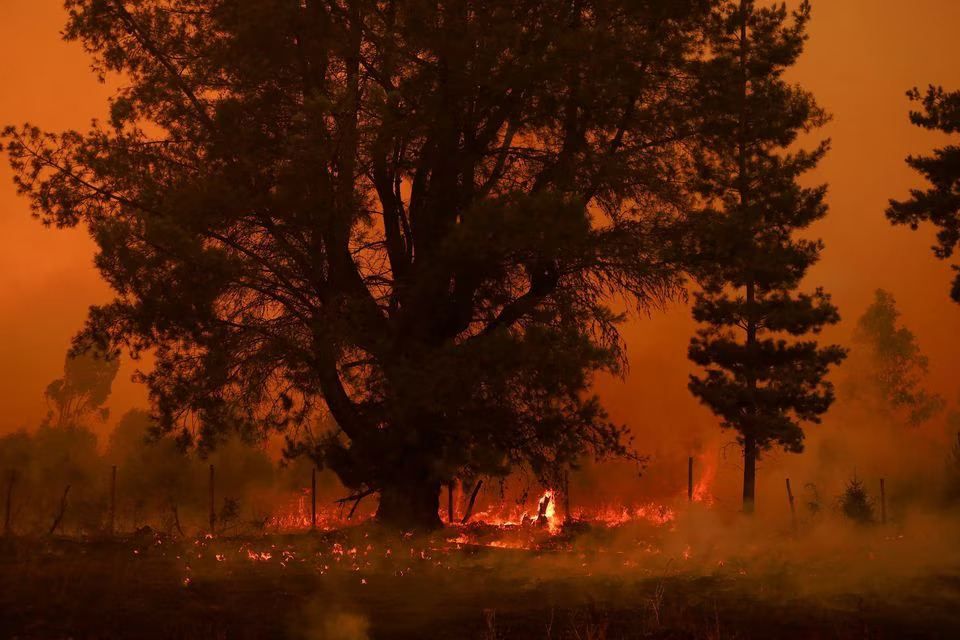 Chile has declared 26 communes in the country's south-central region to be wildfire risk areas as forest fires continue to rage, which have claimed 26 lives and burning 286,198 hectares so far, the National Forestry Corporation (Conaf) said Tuesday, Xinhua reports.
The communes, or communities, have been placed on "red alert" given the chance of a large fire breaking out, Conaf Executive Director Christian Little said at a press conference.
"We analyze temperature, relative humidity and wind speed conditions," along with such variables as the combustible biomass naturally found on the forest floor, including twigs and pine needles, he said.
"Given that the conditions are prone to spark and spread a fire, we have launched an alert in the area," Little added.
Meanwhile, Deputy Agriculture Minister Jose Guajardo warned of "tough days" ahead due to "high temperatures in Maule and O'Higgins, and as of tomorrow in the Metropolitan Region," where the capital Santiago is located.
The National Service for Disaster Prevention and Response reported in its latest bulletin that 162 forest fires have been brought under control and 80 blazes are still being fought.
---
Follow us on Twitter @AzerNewsAz