Tajikistan produces 3,700 tons of oil since beginning of year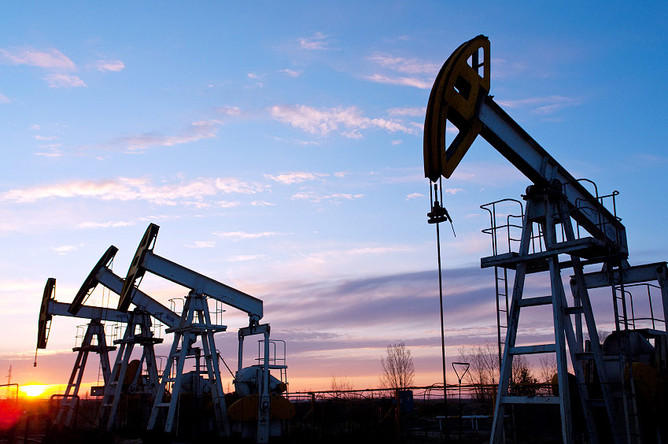 By Abdul Kerimkhanov
The volume of production of petroleum products in Tajikistan is insignificant against the background of imports of petroleum products from abroad.
The Ministry of Energy and Water Resources said that in January-February 2019, the country produced about 3,700 tons of oil, which is 1.8 percent less than in 2018, Avesta reports.
During this period, Tajikistan produced 43.4 tons of gasoline and 835.4 tons of diesel fuel.
Meanwhile, only in February 2019, Tajikistan imported more than 27,400 tons of petroleum products worth over $ 18 million.
By the end of 2018, Tajikistan imported about 446,000 tons of petroleum products for a total of $ 310.8 million. On average, the cost of one ton of petroleum products was $ 696.
Indicators of imports of petroleum products in 2018 exceeded those of 2017 by 20,700 tons, and in value by $ 44.9 million.
Russia remains the main supplier of petroleum products. Also, Tajikistan imported oil products from Turkmenistan, Kazakhstan and other countries.
At present, the republic's demand for fuel and lubricants is almost completely satisfied by importing these products from abroad, which leads to regular price increases for fuel, especially during the planting season.
The increase in prices for petroleum products and liquefied gas is becoming one of the main reasons for the increase in food prices on the domestic market, which is reflected in the family budget of the majority of the population.
According to data from various sources, about 30 percent of more than 9.1 million people in Tajikistan live below the poverty line.
To stabilize the situation in the country's oil market, the Tajik government called on investors to invest in the construction of oil refineries in order to somehow reduce their greater dependence on foreign suppliers.
However, some tangible results in this direction have not yet been achieved. For example, the construction of an oil refinery in the territory of the free economic zone "Dangara" in the south of Tajikistan is delayed a year, and the project has become a long-term construction project.
The start-up dates of the plant are postponed from year to year, starting in 2016. Profile departments of the republic, do not even name the estimated dates for the launch of the specified object.
Experts consider, over 113 million tons of oil, 863 billion cubic meters of gas lie in the depths of Tajikistan. In the south-west of the republic, more than 80 percent of all oil and gas resources of the country are concentrated, the remaining 19 percent are in northern Tajikistan.
The most promising for development at the present time are: "Supetau" in the Sogd oblast, as well as "Rengan", "Kashkokum", "Olimtoi", "Yalgizkak" and "Sargazon" in south-western Tajikistan.
Today, the country's oil and gas complex is represented by four oil and gas fields - Khoja Sartez, Kyzyl-Tumshuk and Bishtinchak (south of the country), as well as Niyazbek (Sogd oblast).
---
Abdul Kerimkhanov is AzerNews' staff journalist, follow him on Twitter: @AbdulKerim94
Follow us on Twitter @AzerNewsAz