16 July 2018 10:40 (UTC+04:00)
4 083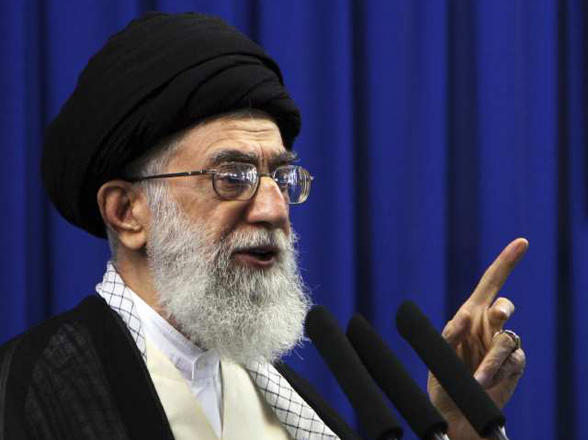 By Trend
Iran's Supreme Leader Ayatollah Ali Khamenei called the administration to increasingly develop the country's foreign relations and diplomacy.
"Except for a few cases, such as the US, the country's relations with the East and the West should be enhanced as more as possible," Khamenei said.
He made the remarks during a meeting with Iran's President Hassan Rouhani and his cabinet members on July 15, the official website of the leader reported.
Khamenei further admired the stances taken by President Rouhani in his recent visit to the Europe.
Showing authority in face of enemies particularly the US is necessary, he added.
Khamenei said that the Europeans are obliged to give necessary guarantees to Iran under the Joint Comprehensive Plan of Action (JCPOA aka nuclear deal).
However, Iran's economy must not be tied down to the European side measures, he added.
Iran's leader also highlighted the country's capability for overcoming economic woes through relentless efforts of all officials and cooperation from all people.
US President Donald Trump announced on May 8 that Washington was walking away from the nuclear agreement, officially known as the Joint Comprehensive Plan of Action (JCPOA), which was reached in 2015 between Iran and the five permanent members of the UN Security Council - the United States, Britain, France, Russia and China - plus Germany.
Trump also said he would reinstate US nuclear sanctions on Iran and impose "the highest level" of economic bans on the Islamic Republic.
---
Follow us on Twitter @AzerNewsAz
Related News