24 January 2018 15:40 (UTC+04:00)
1 915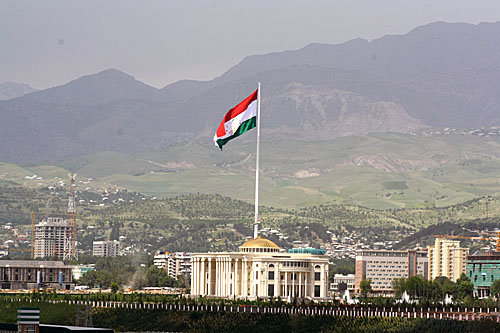 Trend:
The President of Tajikistan Emomali Rahmon has exempted the national aviation company "Tajik Air" and "Tajik Railways" from the payment of VAT and the customs fees for the import of airplanes, locomotives and modern carriages, Sputnik Tajikistan reports, citing the website of the head of the government.
Moreover, the question of reducing the customs fees for 50% for the businesses approved by the government that import fittings for the sewing of school uniforms and also the equipment for the agrarian sector will be discussed.
It is also proposed to reduce the customs duties for 50% for the import of new technology for the pharmaceutical industry, medical diagnostics and the technology for setting up of production of poultry feed and new automobiles.
It is being noted that the aforementioned goods are also freed from the payment of VAT, with the exception of new automobiles, for which the VAT will be at 50%.
The period of the scheduled inspection of the first financial statements of the small businesses is extended from 24 to 36 months from the day of the official registration of the business.
In 2017, more than 4260 customs breaches have been registered in Tajikistan.
In 92 cases of all breaches, criminal cases have been opened. This constitutes an increase of 3 cases in comparison to 2016.
7 criminal cases are related to the illegal drug trafficking, 56 are related to the smuggling of goods and transportation vehicles. The biggest number of criminal cases (41) was opened in the Sughd Region.
More than 26.7 kg of opium and more than 26.6 kg of hashish, and also some amount of psychotropic drugs have been seized.
The total amount of the fines for the administrative and criminal cases was above 7 million 853.6 thousand somoni (890.4 thousand dollars). In addition, around 16.8 million somoni (1.9 million dollars) were collected as customs fees.
---
Follow us on Twitter @AzerNewsAz
Related News