STAR refinery's commissioning to allow Petkim save millions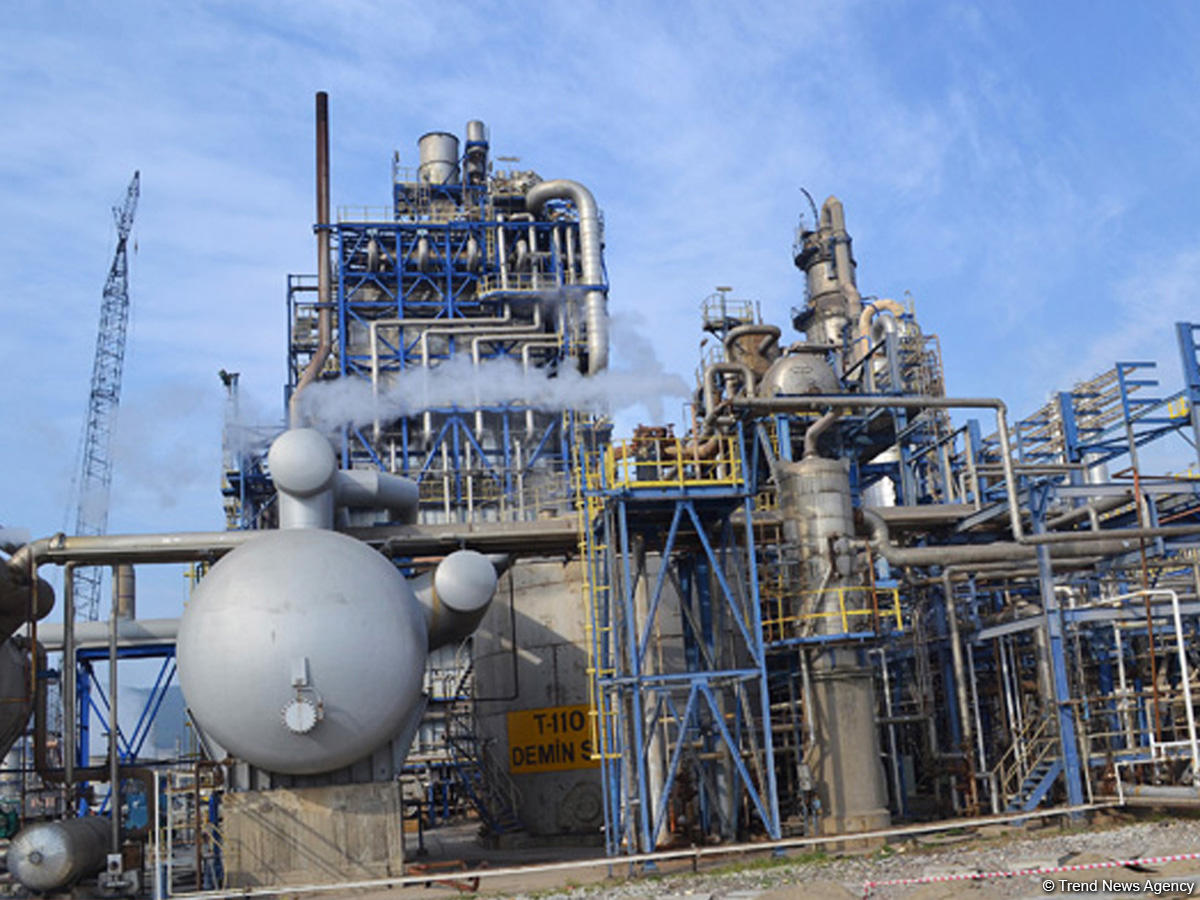 By Trend
Petkim petrochemical complex expects to save $70 million annually on logistic costs after the STAR refinery is commissioned, according to the international ratings agency Fitch Ratings.
Dividends from STAR could improve Petkim's cash flow diversification in the longer term, according to the agency.
Earlier, the Turkish media reported that Petkim has agreed to acquire a 30-percent stake of SOCAR Turkey Energy in Rafineri Holding, which owns a controlling stake in the STAR refinery. The cost of the deal, to be completed in March 2019, is $720 million. The acquisition of a 30-percent stake in Rafineri Holding will enable Petkim to also acquire an 18-percent stake in the STAR refinery.
Fitch Ratings has assigned Petkim Petrokimya Holdings A.S. (Petkim) a Long-Term Issuer Default Rating (IDR) of 'B' with Stable Outlook.
According to the agency, supports for the rating include a well-invested asset base and a strong position in the growing Turkish chemical market where Petkim is the sole domestic petrochemical producer.
"We expect that oil prices will remain below $60 per barrel in the long term," says the report. "This, coupled with the improved cost structure following the planned commissioning of STAR refinery, should allow Petkim to continue to generate positive cash flows as the market moves from top-of-cycle conditions towards a mid-cycle level."

"Demand for petrochemicals products in Turkey grew at a compound annual rate of 6.6 percent from 2012 to 2016 based on data from the ICIS Supply and Demand Database, and is expected to grow at a compound annual rate of 7 percent between 2016 and 2023. Petkim plans to add capacity to its chemical products division, with expansions coming onstream in 2018 and 2019," says the report.
Petkim produces plastic packages, fabrics, detergents, and is the sole Turkish manufacturer of such products, a quarter of which is exported. The production capacity of Petkim is 3.6 million tons per year.
Petkim shareholders are SOCAR Turkey Petrokimya AS (51 percent), Goldman Sachs (7.68 percent), and other shareholders (41.32 percent).
The annual production of naphtha, used by Petkim as the main raw material, will amount to 1.66 million tons at the STAR refinery.
Along with naphtha, the new oil refinery will produce 5.95 million tons of diesel fuel with ultra-low sulfur content, 500,000 tons of aviation kerosene, 500,000 tons of reformate, 630,000 tons of petroleum coke, 240,000 tons of liquefied gas, 415,000 tons of mixed xylene, 75,000 tons of olefin LPG and 145,000 tons of sulfur. The refinery will not produce petrol and fuel oil. It is planned to refine Azeri Light, Kerkuk and URALS oil at the plant.
---
Follow us on Twitter @AzerNewsAz