24 November 2017 17:50 (UTC+04:00)
2 925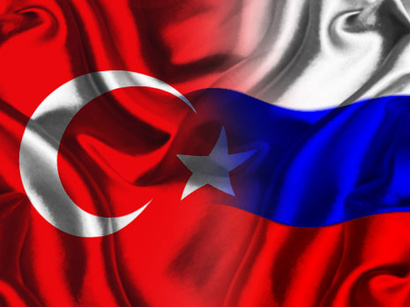 By Kamila Aliyeva
Complications with regards to the supply of Russian agricultural products to Turkey have been practically abolished.
This was stated by Russian Deputy Agriculture Minister Yevgeny Gromyko on the sidelines of the fifth International Export Forum 'Made in Russia', TASS reported.
"They [procedural complications] are practically canceled at the moment. They are coming to an end. Perhaps there are flaws and nuances left somewhere, but almost all issues are solved, and there is no excessive red tape now," he said.
Gromyko noted that the Turkish side agreed with the cancellation of additional certification of the invoice.
"Maybe it's still there, according to the formal signs, but we do not have the confirmation from the business that this constitutes a serious problem and hinders the conclusion of contracts. There is no such information. We are working in the usual manner," the deputy minister added.
In October 2017, Turkey imposed new restrictions on agricultural products from Russia, which affected the export of wheat, unrefined sunflower oil, corn and other products.
According to additional requirements, suppliers have to certify invoices. Earlier, Russian Agriculture Minister Alexander Tkachev noted that Russia hopes for a complete lifting of restrictions for the country's agricultural producers.
Turkey from March 15 suspended the issuance of licenses for duty-free supplies of wheat, corn and sunflower meal from Russia. Earlier, Turkish importers and processors could carry out duty-free import of Russian products to Turkey on the basis of issued licenses for import of agricultural products in the "internal processing" mode.
This was mainly done in response to Russian food embargo on Turkish products and especially ban on Turkish tomato. Russia levied an embargo on the imports of certain products from Turkey because of the jet-downing crisis in late 2015. Many have been resolved, except the tomato ban, which is the most serious for the Turkish suppliers.
Recently, the situation changed and Russia has officially allowed the import of Turkish tomatoes on quotas set by the Agriculture Ministry in late October. From November 1, Russia lifted a strict ban on the import of tomatoes from Turkey. Nevertheless, certain restrictions still remain in place. Ankara will be able to deliver 50,000 tons of tomatoes to the Russian market by the end of the year.
Related News