Construction work on TAP to begin next year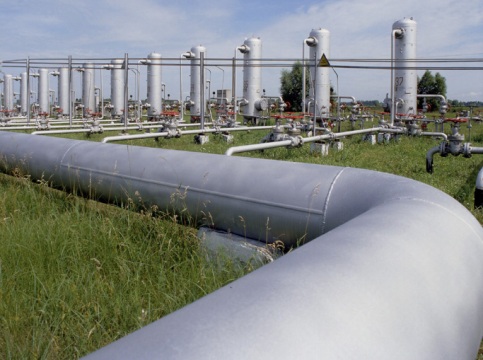 By Aynur Jafarova
The construction work on the Trans-Adriatic Pipeline (TAP) will start next year, TAP's Managing Director Kjetil Tungland said on June 4 at the 21st Caspian International Oil & Gas Exhibition in Baku.

"We are now in the stage of securing access to the lands. The next step will be singing the necessary contracts. We will start inviting contractors for bids this summer," he said.

Tungland also noted it is important to develop the whole Southern Gas Corridor chain step by step.

"The TAP examines all supply opportunities, and Italy is not the only market in the supply chain," he added. "Italy is interconnected with other European gas markets and it is important that these interconnections are in place."
The Shah Deniz field, one of the world's largest gas-condensate fields, was discovered in 1999. Its reserves are estimated at 1.2 trillion cubic meters of gas. The gas which will be produced at the second stage of Azerbaijan's Shah Deniz field development will be the main source of the Southern Gas Corridor, which envisages the transportation of the Caspian gas to European markets.
The Shah Deniz consortium announced the selection of TAP as the main route for transporting its gas to Europe in late June. Azerbaijan agreed to sell over 10 billion cubic meters of natural gas a year from the second phase of its Shah Deniz development to nine companies in the European Union in September 2013.
The initial capacity of TAP will amount to 10 billion cubic meters per annum with the possibility of expanding to 20 billion cubic meters per annum. The TAP's construction project is planned to start in 2015.
Tungland went on to say that Albania is a fascinating market, yet the country doesn't have any gas networks, and it is essential for Albania to establish them.

"TAP supports Albanian government in this regard," he said. "More potential partners are also welcomed to join the process."

Last year Azerbaijan's state energy company SOCAR expressed interest in creating a gas infrastructure in Albania. Albanian leadership, in turn, has stated that the construction of a gas transportation infrastructure in the country is a priority. He also welcomed SOCAR's intentions.