Shah Deniz Consortium members may get direct stakes in TAP by August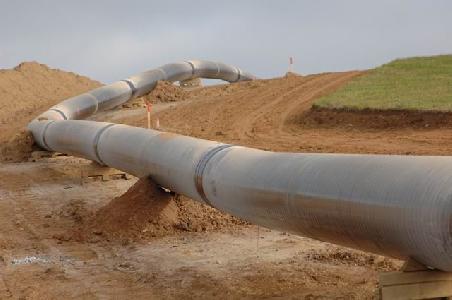 By Gulgiz Dadashova
Three Shah Deniz Consortium members -- Azerbaijan's state energy company SOCAR, British BP and France's Total -- plan to acquire direct stakes in Trans Adriatic Pipeline (TAP) as part of major ownership changes that could also see other companies join the project.
The partners of Azerbaijani Shah Deniz field development may join TAP as early as in August.
A TAP source told Trend news agency that the process can be completed within 30 days following the decision made on the selection of the project as the route to transport Shah Deniz-2 gas to Europe.
Under the agreements reached between TAP and Shah Deniz Consortium in 2012, the three Shah Deniz companies have a right to secure 50 percent in the TAP project.
In January 2013, TAP and its shareholders concluded a Shareholder Agreement with SOCAR, BP and Total. The agreement, finalized and initialed by all parties, stipulates how the TAP joint venture will be governed by an enlarged shareholder group comprising Statoil, E.ON, Axpo, SOCAR, BP and Total as shareholders.
The 20 billion cubic meter/year TAP pipeline, being developed by a consortium of Switzerland's Axpo (42.5%), Statoil (42.5%) and Germany's E.ON Ruhrgas (15%), plans to transit gas produced at Shah Deniz via Greece and Albania, and then across the Adriatic Sea to Italy and further into Europe.
As for European gas infrastructure group Fluxys' joining TAP, the TAP source said that the issue is not clear yet.
Discussions between Fluxys and TAP's shareholders began in 2012.
Fluxys is working with Italian gas operator Snam Rete to make the existing Fluxys system bi-directional, which would enable Azerbaijani gas reaching southern Italy via the TAP pipeline from Turkey to be piped as far north as the Netherlands and Germany, and, via the Zeebrugge-Bacton interconnector, even to the UK.
Last week, Axpo Chief Executive Heinz Karrer said that the company could reduce its stake in the project. "We could lower our stake from the current 42.5 percent to single-digit participation," Karrer said, adding that it could be done in order to limit the company's exposure to risks in the gas market.
Turkey, whose partnership with the rival Nabucco West project is underway, has also received a proposal to become a partner of TAP. Turkish Energy Minister Taner Yildiz said the country will consider the proposal.
The Shah Deniz consortium is targeting first gas exports to Turkey in 2018 and to Europe in 2019.

The Shah Deniz gas field currently has a production capacity of around 9 bcm/year. The second phase of development will see the capacity of the field rise to around 25 bcm per year, and these works are currently at the front end engineering and design phase.
The TAP route will be approximately 870 kilometers long (550 km in Greece; 210 km in Albania; offshore Adriatic Sea - 15km; Italy 5 km). TAP's initial capacity will be 10 billion cubic meters per year, but it will be easily expandable to 20 billion cubic meters per year.