13 July 2018 12:12 (UTC+04:00)
1 628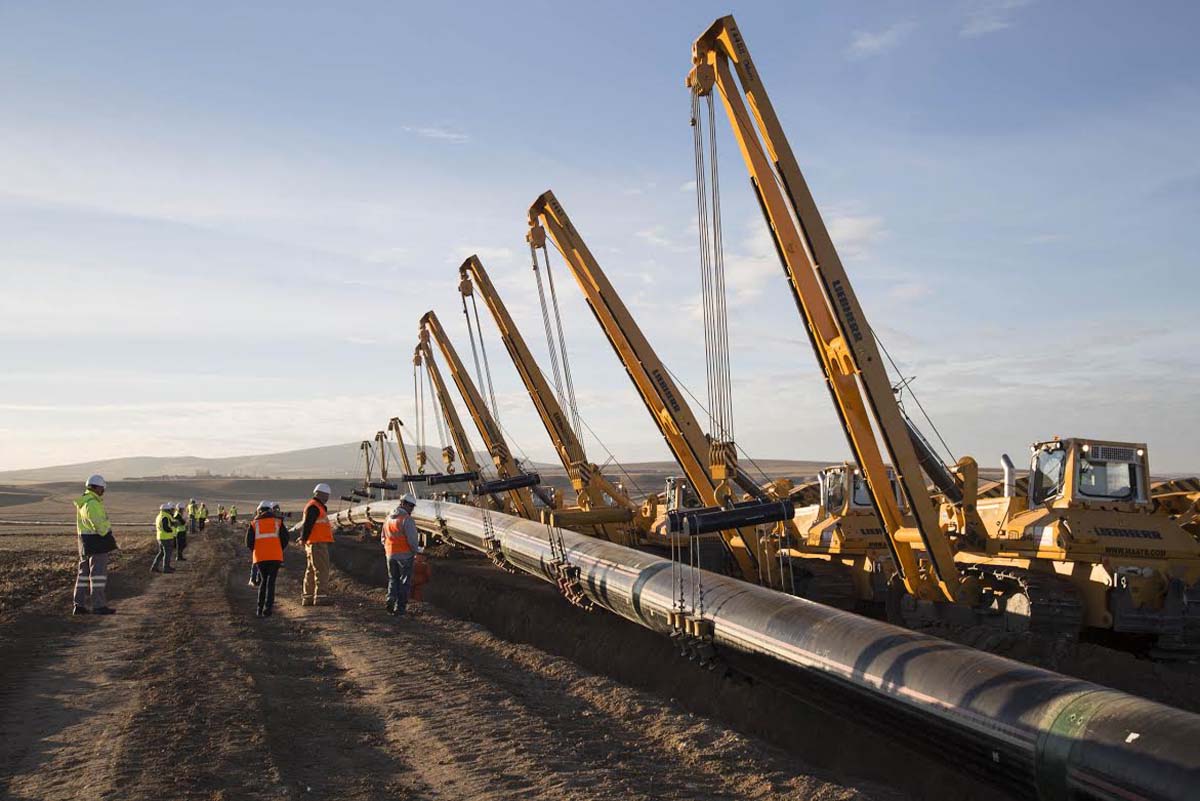 By Trend
MIGA, a member of the World Bank Group, has issued $1.1 billion worth of guarantees in support of the approximately 1,850km long Trans-Anatolian Natural Gas Pipeline (TANAP), which will transport natural gas from Azerbaijan to Europe, said a message on MIGA website.
The fifteen-year guarantee is being offered to cover AKA Bank, Citi, Crédit Agricole CIB, ING, LBBW, Santander and Société Générale for their loans to Southern Gas Corridor, said MIGA.
MIGA's guarantees provide protection in the event the Republic of Azerbaijan fails to honor its sovereign guarantee on SGC CJSC's payment obligations under the loans.
"MIGA's guarantees are playing a critical role in securing commercial financing on competitive terms," said Keiko Honda, CEO and Executive Vice President of MIGA. "Moreover, close coordination with the IBRD on due diligence ensures that TANAP is in line with international best practices."
"This transaction is a landmark deal of its type for MIGA and Azerbaijan as it represents the first ever deal concluded between the parties. We remain hopeful that this will pave the way for further collaboration and MIGA's further involvement in projects initiated by Azerbaijan. We also understand that guarantee extended by MIGA to commercial banks under this transaction is one of the largest ever guarantees provided by MIGA, and we feel proud for being entrusted such a privilege," said SGC's General Director Afgan Isayev.
A ceremony to launch Phase 0 of TANAP took place June 12 in the Turkish city of Eskisehir.
First commercial gas deliveries to Turkey commenced within the Southern Gas Corridor on June 30.
TANAP, together with Trans-Adriatic Pipeline (TAP), is a part of the Southern Gas Corridor, which provides for the transportation of gas from the Azerbaijani field Shah Deniz to Europe.
The initial capacity of TANAP is expected to be 16 billion cubic meters of gas per year. About six billion cubic meters will be supplied to Turkey, and the rest to Europe. After completion of the TAP, the gas will reach Europe in early 2020.
The share distribution in TANAP is as follows: Southern Gas Corridor CJSC - 51 percent, SOCAR Turkey Enerji - 7 percent, Botas - 30 percent, and BP - 12 percent.
The launching ceremony of the first stage of the Southern Gas Corridor project was held in Baku on May 29.
The gas from the Azerbaijani Shah Deniz field has already gone through the first segment of the Southern Gas Corridor - from the Sangachal terminal to the expanded South Caucasus Pipeline.
The Southern Gas Corridor, which costs more than $40 billion, is one of the priority projects for the EU and provides for the transportation of 10 billion cubic meters of Azerbaijani gas from the Caspian region through Georgia and Turkey to Europe.
---
Follow us on Twitter @AzerNewsAz
Related News