5 January 2018 13:40 (UTC+04:00)
1 832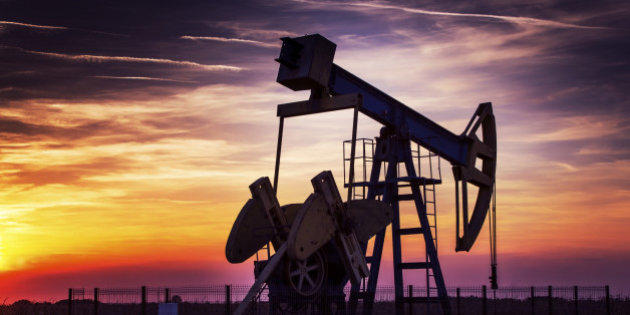 By Sara Israfilbayova
OPEC's oil production remained stable in December ahead of another year of production cuts in full accordance with the OPEC+.
Fourteen members of the cartel in December produced 32.47 million barrels per day, 12 OPEC members, bound by the obligations to limit production, in December fulfilled the terms of the transaction by 121 percent, as in the previous month.
Saudi Arabia, the largest oil exporter in OPEC, reduced production by 20,000 barrels per day in December - up to 9.95 million barrels per day.
Today, oil prices have changed slightly, remaining at the highest levels in three years due to signals of another reduction in the U.S. fuel inventories.
U.S. West Texas Intermediate (WTI) crude futures were at $61.81 a barrel. That was 0.3 percent, below their last close. WTI hit a $62.21 the previous day, which was its strongest since May, 2015.
Brent crude futures were at $67.88 a barrel, 0.3 percent, below their last settlement. Brent hit $68.27 the day before, also the highest since May, 2015, according to Reuters.
The U.S. Energy Department reported that the U.S. oil inventories fell by 7.4 million barrels last week. Experts interviewed by S & P Global Platts, on average, expected a decrease of 5.7 million barrels.
Gasoline stocks in the U.S. increased by 4.8 million barrels, distillates by 8.9 million barrels. Analysts estimated a weekly increase in gasoline stocks of 2 million barrels, distillates - 1.3 million barrels.
Experts are concerned about the situation in Iran, where at the mass protests against the Iranian leadership and the difficult economic situation in the country, killed at least 20 people.
Tensions in Iran have caused fears of a reduction in oil production in this country, writes MarketWatch.
"The situation in Iran is unpredictable, and if the riots continue or intensify, we can expect an oil price increase of at least $1 per barrel," said Long Leaf Trading Group analyst Scott Gekas.
In December 2016, OPEC and non-OPEC producers reached their first deal since 2001 to curtail oil output jointly and ease a global glut after more than two years of low prices. OPEC agreed to slash the output by 1.2 million barrels per day from January 1.
Non-OPEC oil producers such as Azerbaijan, Bahrain, Brunei, Equatorial Guinea, Kazakhstan, Malaysia, Mexico, Oman, Sudan, and South Sudan agreed to reduce oil output by 558,000 barrels per day, including Russia by 300,000 barrels per day, starting from January 1, 2017 for six months, extendable for another six months.
OPEC and its allies reached an agreement on prolongation of the deal until the end of 2018 on November 30 in Vienna.
---
Follow us on Twitter @AzerNewsAz
Related News