Sangachal Terminal expansion almost completed [PHOTO]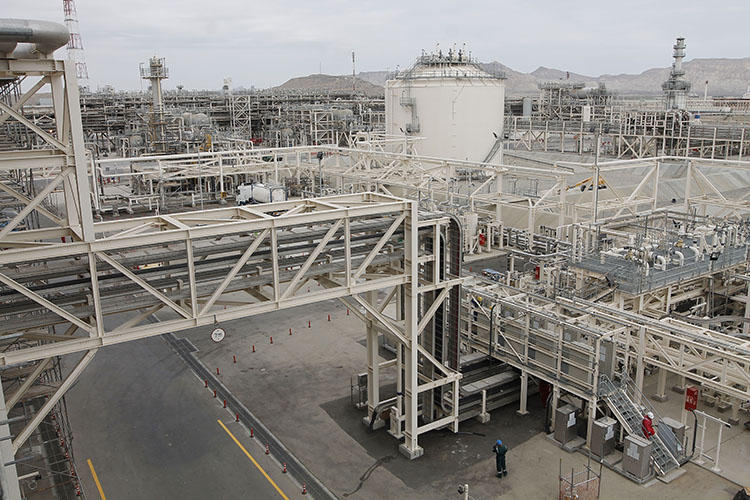 By Amina Nazarli
The work to expand the Sangachal oil and gas terminal within the Shah Deniz Stage 2 project is completed by 99.8 percent.
Located 55km south of Baku, the Sangachal terminal is a vital link in Azerbaijan's oil and gas industry. BP is the operator of the terminal.
The state-run oil company SOCAR reported that the terminal was visited by officials of SOCAR's subsidiary – SOCAR Midstream Operations on September 21.
"Construction and installation work to expand the Sangachal terminal continues at a rapid pace. As of September 2017, this work has been completed by 99.8 percent. Currently, the work on all the main and auxiliary technological sites, except for the tank farm, is being completed," the company reported, stressing the work on the project continues in accordance with the schedule.
The terminal receives, processes, stores and exports crude oil and gas produced from all currently operated BP assets in the Caspian basin. The terminal includes oil and gas processing facilities, the first pump station for the Baku Tbilisi Ceyhan (BTC) oil pipeline and South Caucasus gas pipeline (SCP) compressor and other facilities.
The daily capacity of the terminal's processing systems is currently 1.2 million barrels of oil and about 29.5 million standard cubic metres of Shah Deniz gas, while overall processing and export capacity for gas, including ACG associated gas is about 49.3 million standard cubic metres per day.
The expansion project will allow it to process an additional 16 billion cubic metres of gas per year, almost tripling the overall gas processing capacity and further increasing the importance of the terminal to regional oil and gas industry.
Shah Deniz Stage 2 is a giant project that will add a further 16 billion cubic meters per year (bcma) of gas production to the approximately 9 bcma produced by Shah Deniz Stage 1. The gas will be exported to Turkey and European markets by expanding the South Caucasus Pipeline and the construction of Trans Anatolian Natural Gas Pipeline and Trans Adriatic Pipeline.
Shah Deniz gas will travel 3,500 kilometres, to elevations of over 2,500 metres, and over 800 metres below the sea to reach Europe. First gas from Shah Deniz Stage 2 is expected in 2018.
A contract for development of the Shah Deniz offshore field was signed on June 4, 1996. The field's reserves are estimated at 1.2 trillion cubic meters of gas and 240 million tons of condensate.
---
Follow us on Twitter @AzerNewsAz