Presidential Administration: Azerbaijani women play an important role in civil society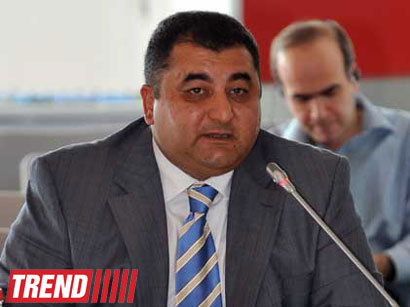 By Nigar Abbasova
Azerbaijani women made a huge contribution to the development of the civil society, Vugar Aliyev, deputy head of the department on social and political issues of the Azerbaijani Presidential Administration said. He was addressing a conference on the topic of "Highlighting the issues of family, women and children in the media: achievements and perspectives".
Aliyev said that achievements of Azerbaijani women in different spheres including politics and science are of great importance for the development of the country.
"Today, we cannot imagine the sphere of journalism without women," he added.
Women account for a bit more than 50 percent of the population in the country and take very active role in the society. Being the first country in the East that granted women the right to vote Azerbaijan takes measures to strengthen the protection of women's rights, solve their problems as well as tackle problems connected with gender equality.
Enhancing the role of women in the country's public and political life remains an important task for the country. The country takes steps to promote representation of women in state bodies and to comply with international standards for gender equality. Political, economic and cultural processes that took place in Azerbaijan gave a powerful impetus to the education of women and a more active participation in the public life. The country adopted a number of laws on domestic violence, gender equality, anti-trafficking and the minimum age of marriage.
He also mentioned that the state policy plays an important role in the development of pluralism of opinions which in its turn is essential for the freedom of speech and press. Aliyev said that there is no censorship in Azerbaijan adding that a perfect legislative basis was formed in the country to regulate the activity of media. The country takes steps for ensuring social protection of journalist.
"The government provides housing for journalists. A new building which comprises 256 apartments will be ready soon," he added.
--
Nigar Abbasova is AzerNews' staff journalist, follow her on Twitter: @nigyar_abbasova
Follow us on Twitter @AzerNewsAz