Belarus's national holiday marked in Baku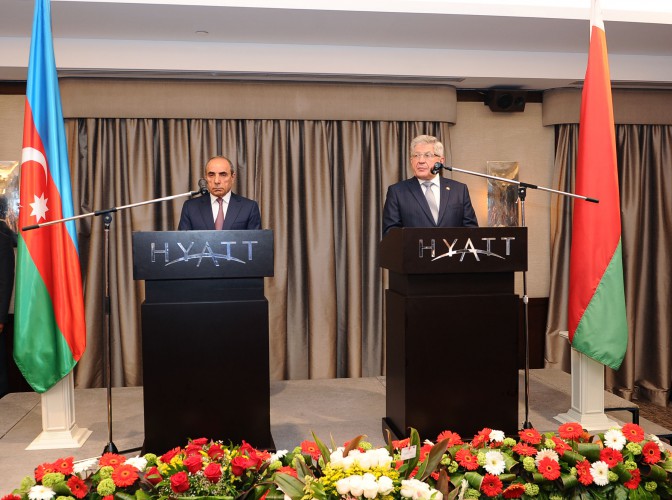 The Belarusian embassy in Azerbaijan has organized an official reception marking the national holiday of Belarus - Republic Day.
Belarusian ambassador to Azerbaijan Nikolay Paskevic highlighted the history of the country` Day of Republic AzerTac state news agency reported.
Speaking about relations between Azerbaijan and Belarus, Paskevic stressed the services of Presidents Ilham Aliyev and Alexander Lukashenko. He also noted Azerbaijan was a strategic partner for Belarus.
Emphasizing the First European Games Baku-2015, the ambassador congratulated the Azerbaijani state and people on this occasion.
First Deputy Prime Minister Yagub Eyyubov congratulated the people of Belarus on behalf of the Azerbaijani government.
On successfully development of relations in economic, cultural, humanitarian and other fields, Eyyubov expressed confidence in further development of relations between the two countries.
State and government officials, MPs, Representatives of the diplomatic corps accredited in Azerbaijan attended the reception.
---
Follow us on Twitter: @Azernews