6 May 2014 17:02 (UTC+04:00)
2 123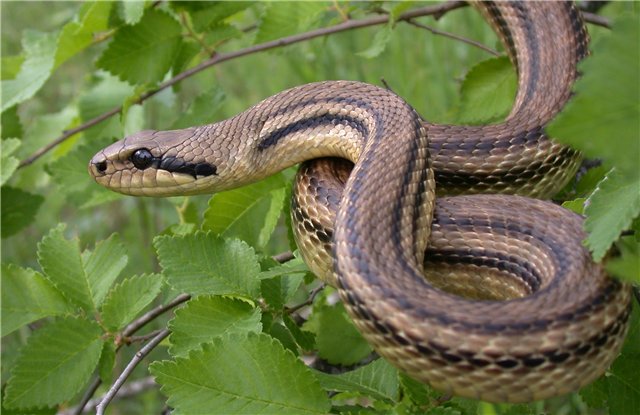 By Nazrin Gadimova
Spring is a time when the nature wakes up. Snakes usually live by their natural calendar which is closely interconnected with climatic conditions. Blunt-nosed viper, the most common species of snakes in the area of the Absheron peninsula, wakes up in April and May, and can be found in mixed forests, meadows, marshes, and areas along rivers, lakes, and streams.
These snakes, which are deadly to humans, can live in burrows, voids between stones, shrubs, haystacks, abandoned buildings, piles of old building materials, shallow wells and so on.
Experts believe that not only villagers, but also residents of the metropolis are in danger, because snakes' favorite places are suburban areas.
Some six people suffered from snakebite in Azerbaijan in late April, Head of the Toxicology Department of the Clinical Medical Center Azer Magsudov told local media.
They were taken to the department for examination, and Magsudov noted that five victims are from Baku, while one is from the Hajigabul district.
"Five out of six sufferers were sent home after the examinations, while one patient's treatment continues," he said. "She is a 43-year-old woman from the Hajigabul district."
"Basically, visits to our hospital as a result of snakebite begin with the onset of warm seasons, more precisely in late April or early May. When the weather gets warm, these reptiles emerge from their burrows and become active. And as soon it grows colder, snakes hide in shelters," the expert said.
Chief Toxicologist of Azerbaijan noted that snakes prefer to live in quiet and peaceful surroundings.
Magsudov said most cases of snakebite occur because of the carelessness and negligence of people who, for example, accidentally step on a snake while walking.
Related News