President Aliyev holds several meetings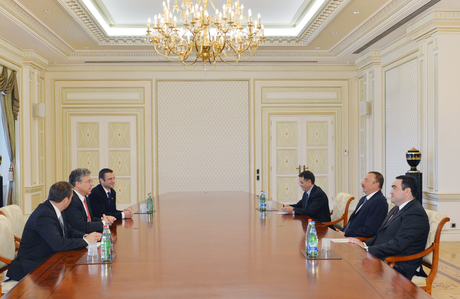 President of Azerbaijan Ilham Aliyev on July 1 received a delegation led by President of the Swiss Council of States Filippo Lombardi.
They hailed relations between Azerbaijan and the Swiss Confederation as successfully developing.
The sides stressed the importance of reciprocal visits in terms of strengthening the relations between the two countries.
They also discussed issues of expansion of the relations in a range of areas, including energy, investment making and inter-parliamentary cooperation.
On the same day, President Aliyev received a delegation led by US Deputy Assistant Secretary of Defense for Russia, Ukraine and Eurasia Evelyn Farkas.
The sides praised successfully developing relations between Azerbaijan and the USA in various fields, particularly in the field of defense.
They also hailed participation of Azerbaijan`s peacekeeping mission in Afghanistan, and exchanged views on expansion of the cooperation on this front.