Istisu – miraculous spring in Land of Fire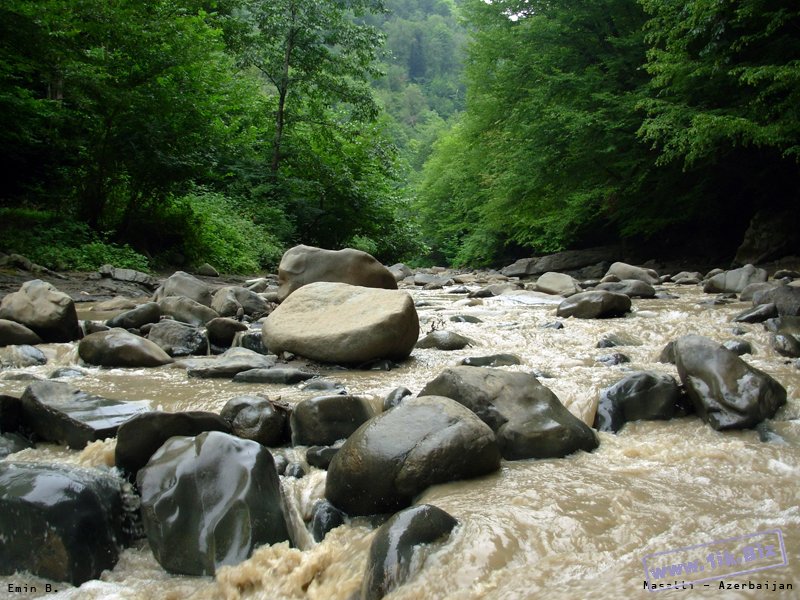 By Aynur Jafarova
Azerbaijan, the Land of Fire, is an incredibly beautiful place of unique natural contrasts. 9 of the 11 main climatic zones of the Earth -- from subtropics to alpine meadows -- are available in this marvelous part of the world. All the four seasons can be clearly seen in the country.
Azerbaijan is known in the world for its favorable climatic conditions and nature, in particular, splendid flora of humid sub-tropics and everlasting snow and glaciers of Shahdagh and Murovdagh, Gabala forests, full of spring flavors, and hot steppes of Mil, Mugan and Shirvan, and mist and rains over tea and citrus plantations in the foothills of the Talish Mountain Range.
Azerbaijan is famous in the world for springs as well. One of these springs is located in the southern Masalli region and called Istisu (literally hot water).
Masalli is very colorful. For those who don't know, Masalli is a place in the south, while for those who are aware this is a subtropical paradise ideal for spending a weekend.
The Masalli region, a miraculous corner of the Land of Fire, is located in the subtropical zone, bordering other Caspian coastal regions -- Lankaran, Lerik, Yardimli, Jalilabad and Neftchala.
The Talish Mountains mostly cover the mountainous area of Masalli. Thick green forests and abundant rivers make the region suitable for tourism. Due to its subtropical climate there are a large number of springs and mineral water sources.
The locals call the water springs here a "miracle". Hot water with 69 ˚C temperature sparkles from under the ground. Due to this the spring got the name Istisu.
The water coming from rocks at Istisu is ice cold. Rich in hydrogen-sulfide, it smells like rotten eggs. It is poured into a glass and drunk in one gulp. There are "kidney water" and "stomach water" signs above the springs.
Mir Kazim Aslanli, a native geologist and scientist, cited the curative qualities of this water and then proved them.
A large and well-equipped sanatorium called Fatimeyi-Zahra is operating there. It is located 13 km from the city and 1,650 meters above sea level. 200 visitors can be simultaneously served there. Favorable conditions for good recreation have been provided at the facility.
Since the water is popular for its therapeutic qualities mineral baths are offered to the visitors. Due to high temperature it is hard to spend more than 3-5 minutes in the bath. Also, the smell of water is not something that can be enjoyed due to the rich hydrogen-sulfide compound.
However, despite the-above mentioned, relaxation is guaranteed after a course of mineral bath. If you have wounds or gashes on your body, you can experience the wondrous effect of this unique water.
The marvelous Istisu spring helps people to cope with diseases such as rheumatism and its adverse effects, skin diseases, kidney and urinary tract problems, radiculitis, prostate hypertrophy, liver disease, biliary tract problems, infertility, gastro-intestinal diseases, traumatic injuries, etc.
The visitors say that the water of Istisu cures illnesses without the aid of any other medicinal remedies. Water with magnesium-hydrocarbon, natrium-chloride, calcium composition along with 30 milligrams of iodine per liter has an unseen impact on diseases.
Istisu is very beautiful throughout the year. To witness the entire beauty of Istisu, it is worth visiting the place in spring, fall and winter. Cool weather of this time makes baths taken there very pleasant. In summer the forest looks different as scores of people come here for treatment in July and August.
Istisu is also famous for its waterfalls. They make the place even more gorgeous. Hiding deep inside forests, the waterfalls make their surroundings a little cooler, which attracts people to picnics.