Over 300 ancient manuscripts in Azerbaijani language found in secret Vatican archives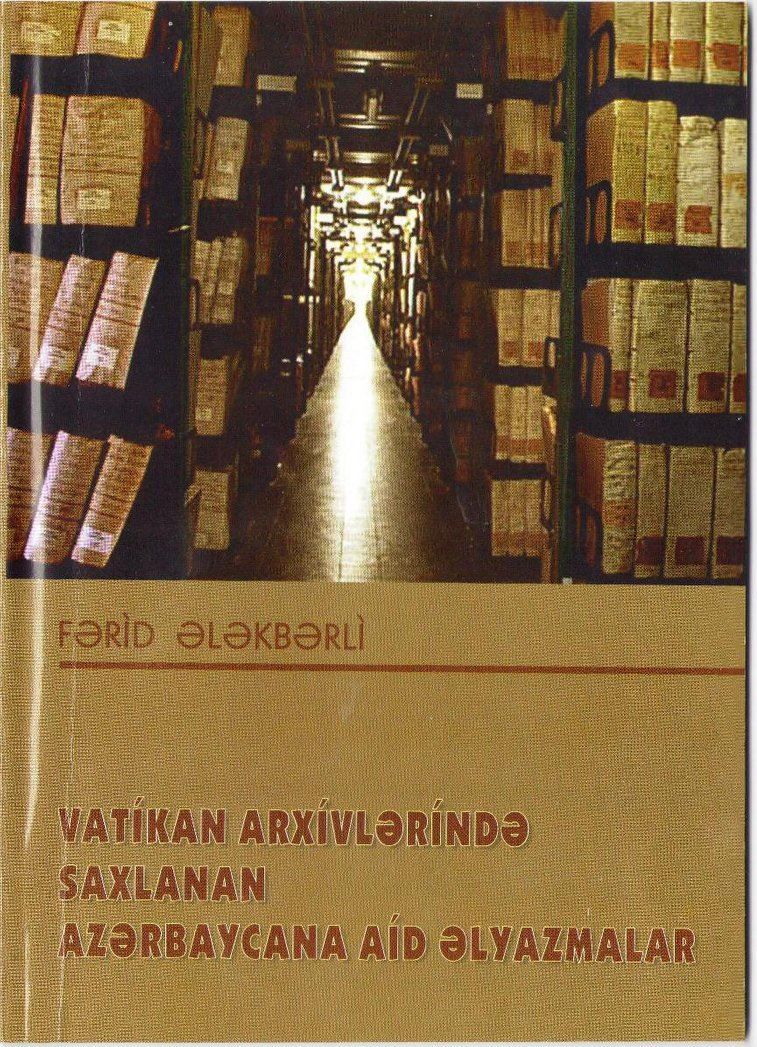 More than 300 ancient manuscripts in the Azerbaijani language have been revealed in the secret archives and libraries of the Vatican, which refer to ancient and medieval times. The documents and secret reports are related to modern Azerbaijan, Azernews reports.
Professor Farid Alakbarli went to the Vatican, where he also found documents of medieval Azerbaijan related to the medieval Azerbaijani states of Goyunlu, Gara Goyunlu, and Safavid.
These states had very warm relations with the Vatican, which is mentioned in medieval documents of the Vatican.
There was also a handwritten record of the 13th century in the present Azerbaijan language from the times of Gara Goyunlu, The Persian alphabet is used in the records. In the times of Gara Goyunlu, the present Azerbaijani language was used. All documents between the Vatican and Gara Goyunlu were written in the Azerbaijani language with the Persian alphabet.
Handwritten records of Shah Ismail Khatai were found, where he wrote in the present Azerbaijani language, in his records it was found that Shah Ismail Khatai did not pretend to be a Persian, he categorically did not consider himself a Persian, he wrote about it in Azerbaijani language in his documents.
Handwritten records of Fuzuli and Nasimi in the Azerbaijani language were found. New poetry of Nasimi and Fuzuli was found in the Vatican, about which wide masses did not know.
About 80 poems by Nasimi and Fuzuli were found, and all of them were sent to native Azerbaijan at once.
An Atlas of the 15th-16th century was also found in the Vatican archives, where Erivan (Yerevan) was included in the Azerbaijani territories.
According to the maps of those times, the territories of present-day Armenia were part of the Azerbaijani state of Agh-Goyunlu.
Pope Paul also sent letters to the Shah of the Safavid Empire, in which it was informed that the ambassador of the Safavid Empire Husein Gulu Khan was killed. In this letter the Pope expressed his condolences and said that the Ambassador was killed by unknown people and Pope Paul hoped that the relations between the Vatican and Safavids would not deteriorate because of this incident.
Farid Alakbarli died two years ago.
---
Follow us on Twitter @AzerNewsAz