Aide to Azerbaijani President calls int'l donors' aid to Armenian-origin residents a double standard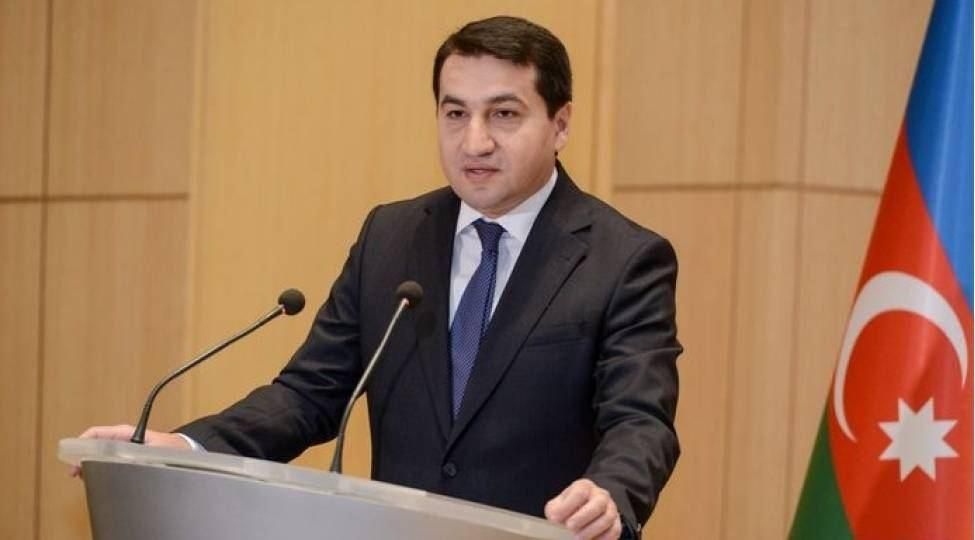 Non-discriminatory and non-selective humanitarian response and assistance should be the underpinning principle of humanity, Assistant of the Azerbaijani President, Head of Foreign Policy Affairs Department of the Presidential Administration Hikmet Hajiyev wrote on X account.
"It is a positive indication that the international donor community is helping Armenian civilians from the Garabagh region of Azerbaijan, who, by the way, voluntarily decided to go to Armenia and are holders of the passport of the Republic of Armenia. But, a million more Azerbaijani IDPs and refugees, who were subject to bloody ethnic cleansing as a result of 30 years 30-year-long occupation of Armenia, face complete ignorance, and discriminatory and selective attitude by the donor community. Equal treatment and avoiding a discriminatory attitude in humanitarian assistance are crucial regardless of ethnicity, race, and religion. The government of Azerbaijan alone has been sustained and meeting all the requirements of millions more IDPs and refugees for almost 30 years. We are facing a selective and discriminatory attitude and double standards in this sphere as well. Ensuring the decent and safe return of Azerbaijani refugees and IDPs to their homes, which were razed to the ground and massively infested with landmines by Armenia, remains a huge task to be fulfilled," he wrote.
---
Follow us on Twitter @AzerNewsAz